TRY OUR CBD GOAT MILK SOAPS
BUY TWO SOAPS AND YOUR THIRD IS FREE!
Just add three of any soaps to your cart and one will be free!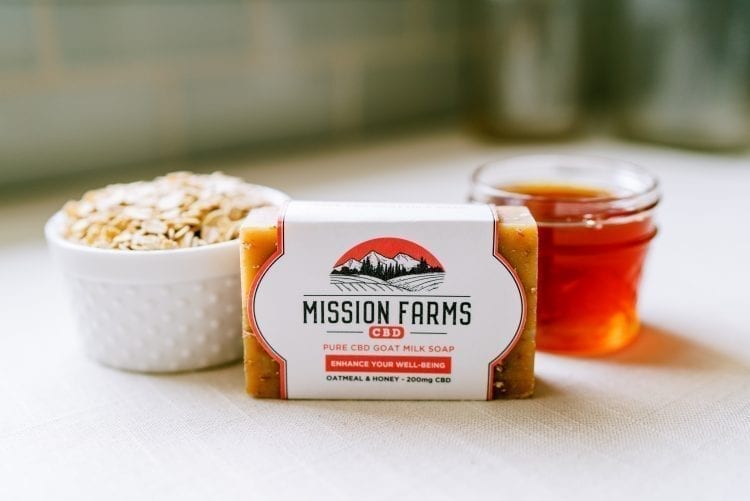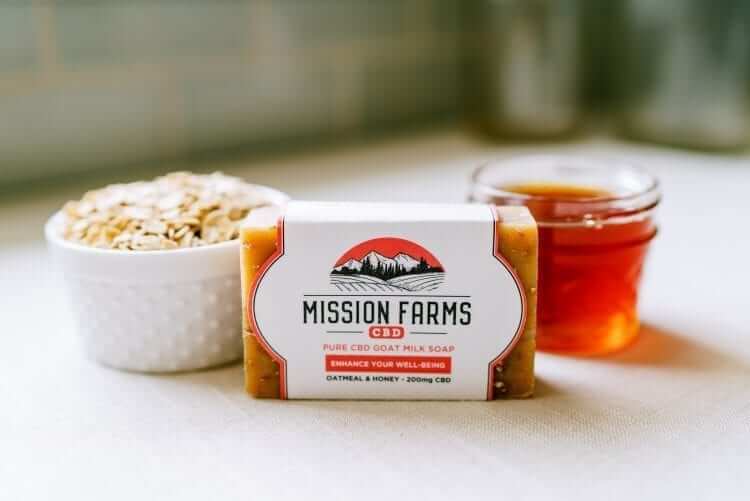 Your Skin Will Love Our Goat Milk Soap
At Mission Farms, we have combined our premium, full-spectrum CBD with other essential oils and terpenes to magnify the powerful healing effects of CBD, such as reduced inflammation. CBD is an all-natural, organic compound that interacts with receptors throughout your body to reduce discomfort levels, calm your stress, and improve your overall well-being.
In addition to CBD, our 4.5 ounce goat milk soaps boast the healing properties of goat milk, such as healing dry and irritated skin. This all makes your bathing experience like visiting the spa. Go on… you deserve it!
Healing Properties of Goat Milk
Our goat milk comes from a family farm outside of Bend, Oregon, where Mission Farms is located. Our soaps are over 25% fresh goat milk. Here's why that helps you:
Goat milk is very high in MCT (medium chain triglycerides). CBD bonds well to MCT, and MCT is absorbed quickly by your skin. This ensures that the CBD is delivered to your tense muscles as efficiently as possible.
Goat milk also has specific enzymes that reduce problem dry skin from irritated skin, psoriasis, and flakiness. Your skin absorbs goat milk so well that it receives intense hydration while you bathe, in addition to filling your body with vitamins A, D, E, and K.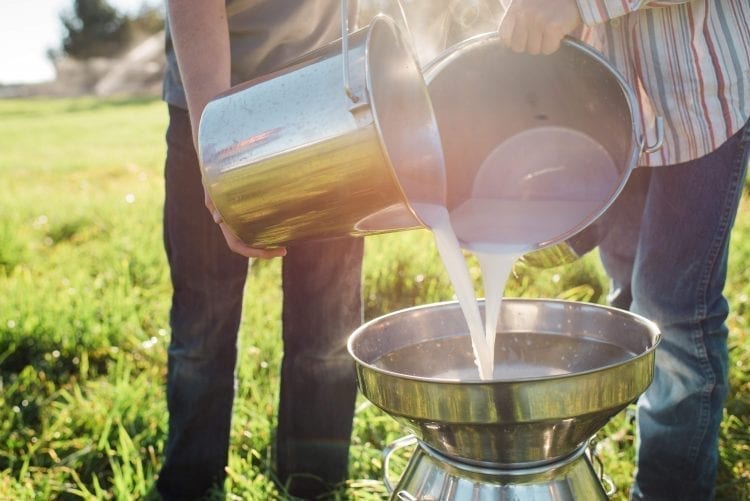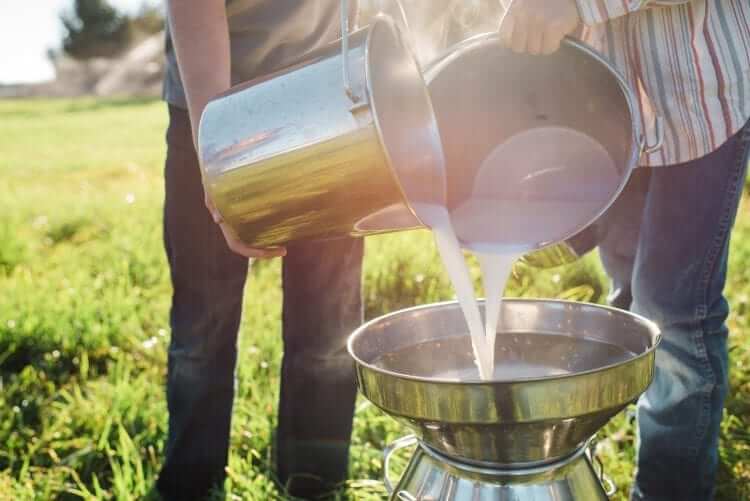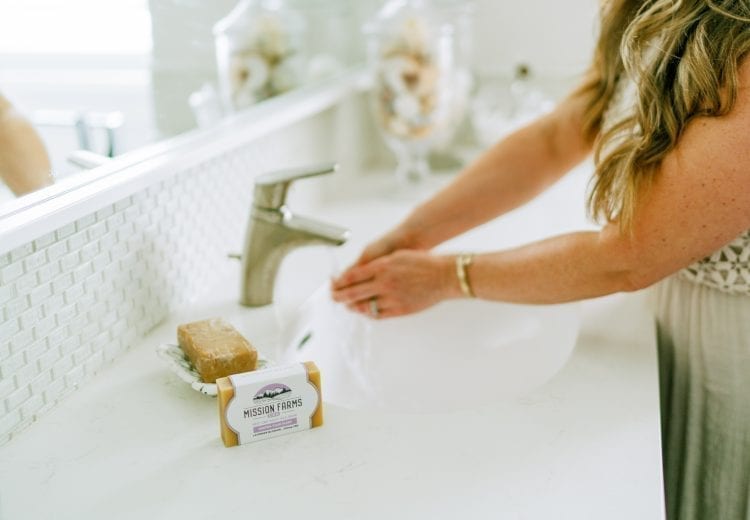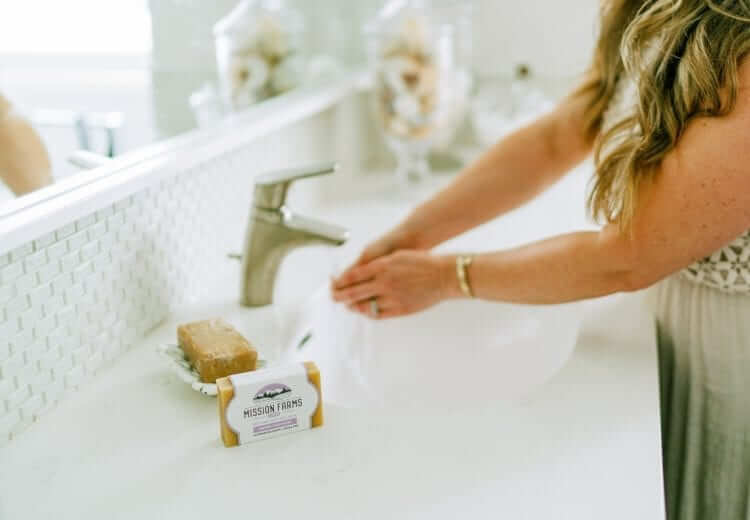 Crafted for Specific Health Conditions
As always, we at Mission Farms craft our products to treat your specific health conditions. Each 4.5 ounce CBD Goat Milk Soap has additional essential oils that magnify the effect of the CBD so you feel good again. We have four luxurious varieties of our CBD Goat Milk Soaps.
REST CBD SOAP is a restful Lavender Blossom.
RELAX CBD SOAP is a calming Honey Grapefruit.
RELIEVE CBD SOAP is a inflammation-reducing Spearmint Eucalyptus.
PURE CBD SOAP is a Honey & Oatmeal blend for for extra-sensitive skin.
All-Natural, All the Time
Your skin is your body's largest organ. What goes on your skin goes in your body.
Our CBD Goat Milk Soaps are all-natural, chemical-free, and full of natural cleansing properties. You won't find damaging additives, or irritating fillers.  You treat your body right when you choose our Mission Farms CBD Soaps.
What's in our CBD Goat Milk Soaps?
Fresh, Raw Goat's Milk: Naturally exfoliates and supports healthy skin renewal
Coconut Oil: Extremely moisturizing and skin softening
Olive Oil: Loaded with the vitamins your skin craves
Palm Oil: Antioxidants combat and reverse harmful UV skin damage
Whole Hemp Extract: Premium, full-spectrum CBD straight from our farms
Essential Oils: To target healing for specific conditions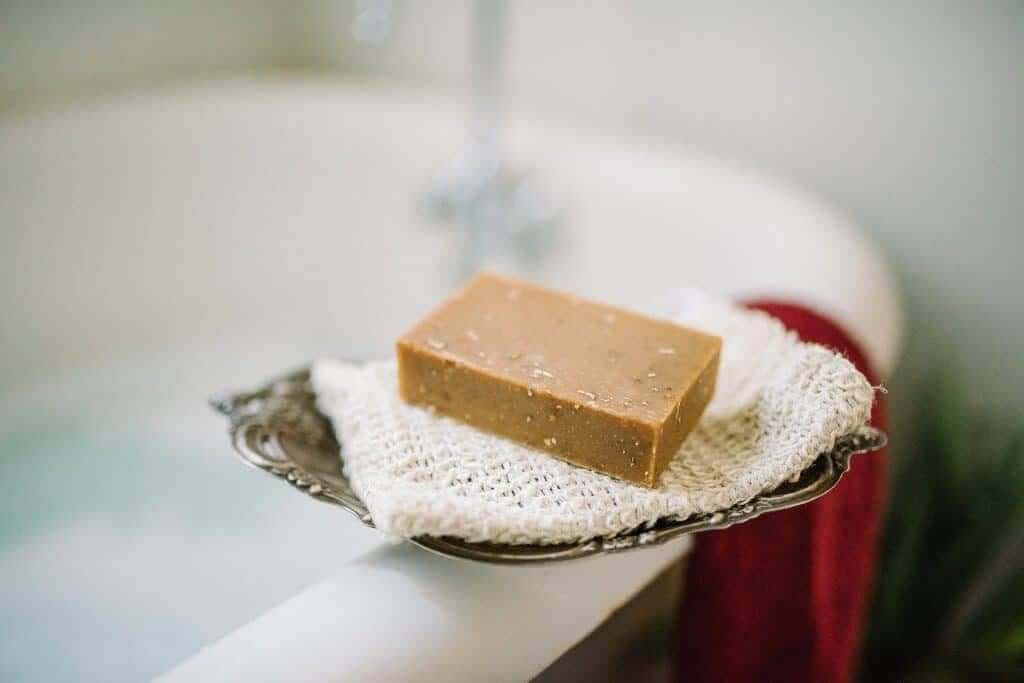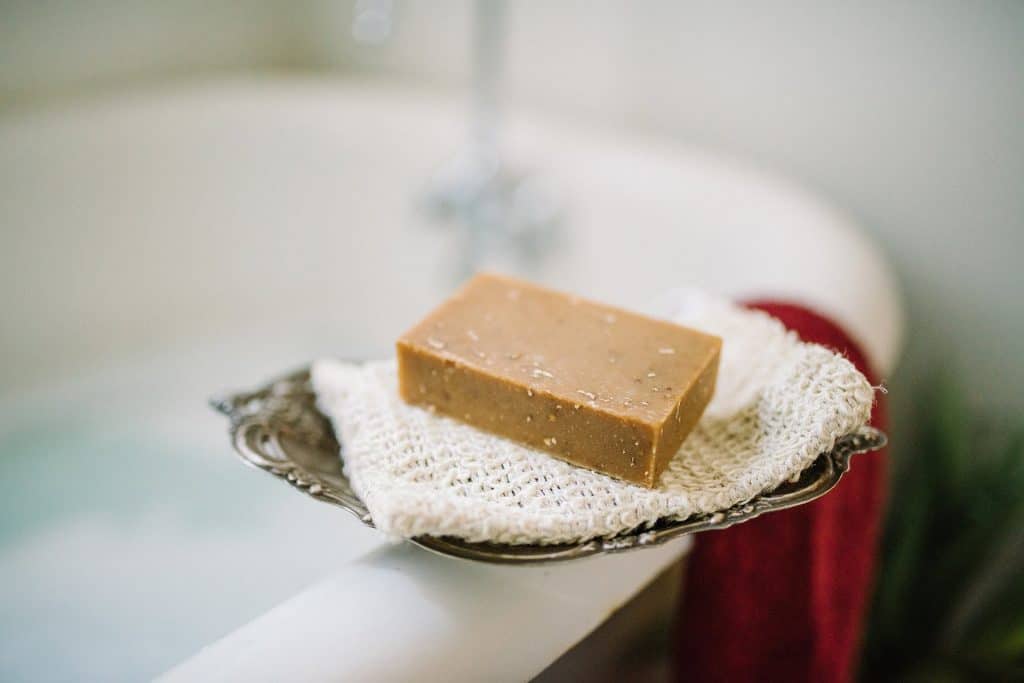 Become A Wholesale Partner
This product is not for use by or sale to persons under the age of 18. The statements on this website have not been evaluated by the Food and Drug Administration.
These products are not intended to diagnose, treat, cure, or prevent any disease. The claims are based on the personal experiences of our customers.