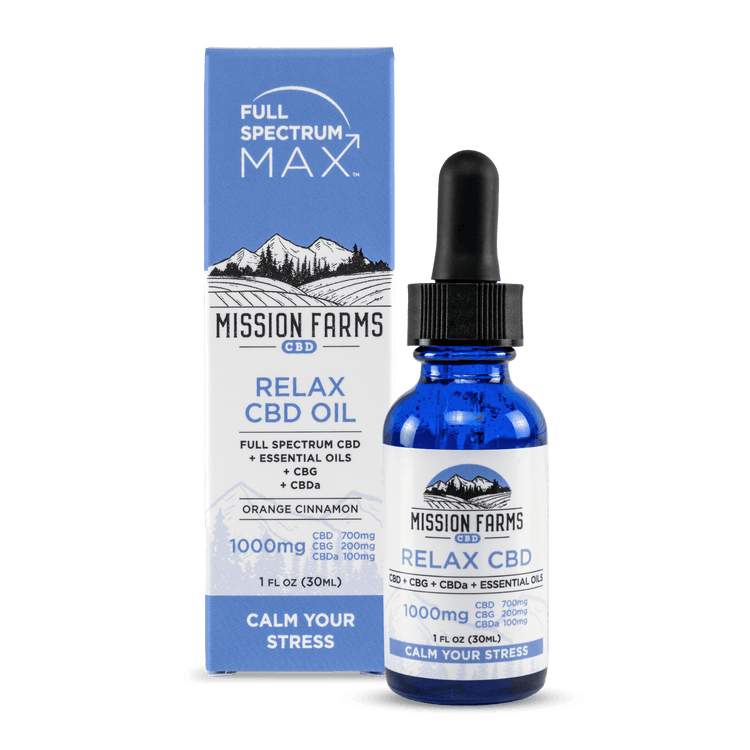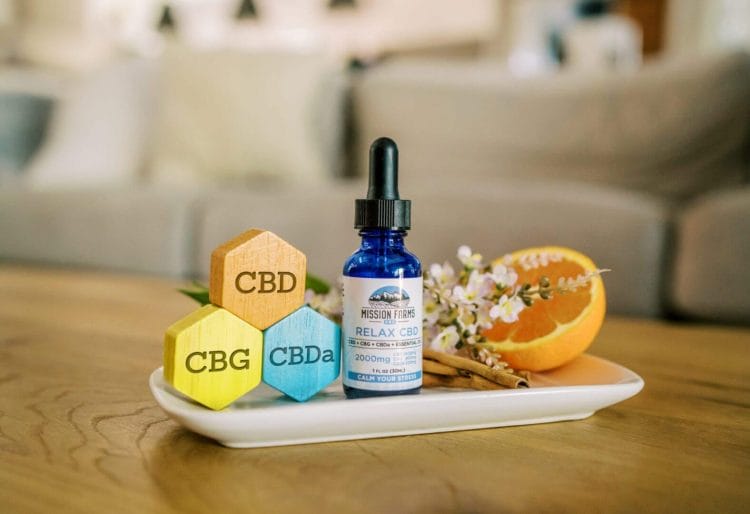 Full Spectrum Max Relax CBD Oil
$89.00 – $119.00
A custom blend of Full Spectrum CBD boosted with CBG, CBDa and essential oils for powerful stress relief. More effective than CBD alone! Contains over 30% specialized cannabinoids known to help you calm stress and anxiety.
1000mg Oil:   700mg CBD, 200mg CBG, 100mg CBDa
2000mg Oil: 1400mg CBD, 400mg CBG, 200mg CBDa
Essential Oils: Orange, Ylang Ylang, Clary Sage, Cinnamon
Description
JOIN SUBSCRIBE AND SAVE!  
Save 15% and get FREE SHIPPING when you enroll in Subscribe and Save. Limited time BONUS: Sign up today and get a free product in your first three shipments. That's an additional $75 in value!
Full Spectrum Max Relax CBD Oil - 2000mg
Full Spectrum Max Relax CBD Oil - 1000mg
A MORE EFFECTIVE CBD OIL FOR STRESS
CBD is more effective when accompanied by an entourage of other cannabinoids and terpenes. Different cannabinoids and terpenes act on different receptors in the body. We boost our Full Spectrum Max Relax CBD Oil with specific cannabinoids and terpenes that help your mind and body relax. CBG and CBDa are both cannabinoids that help calm your nervous system and quiet a racing mind. The terpenes in the orange, ylang ylang, and clary sage essential oils are also known to have a calming effect.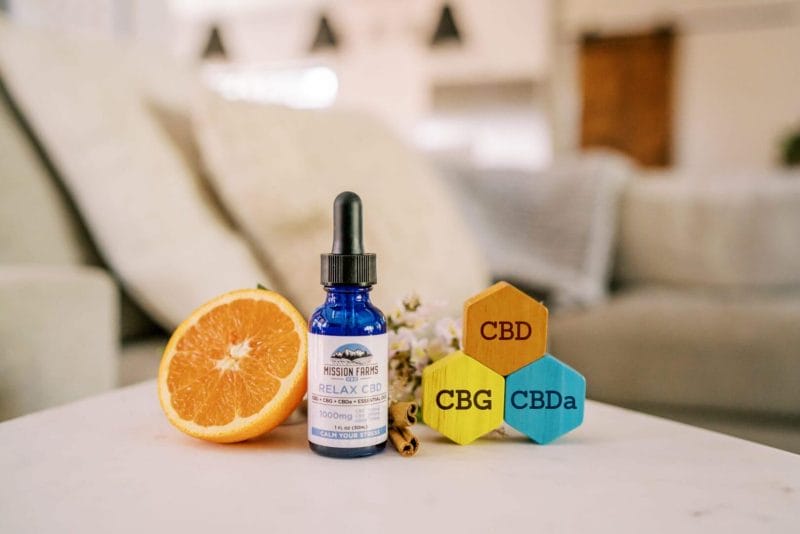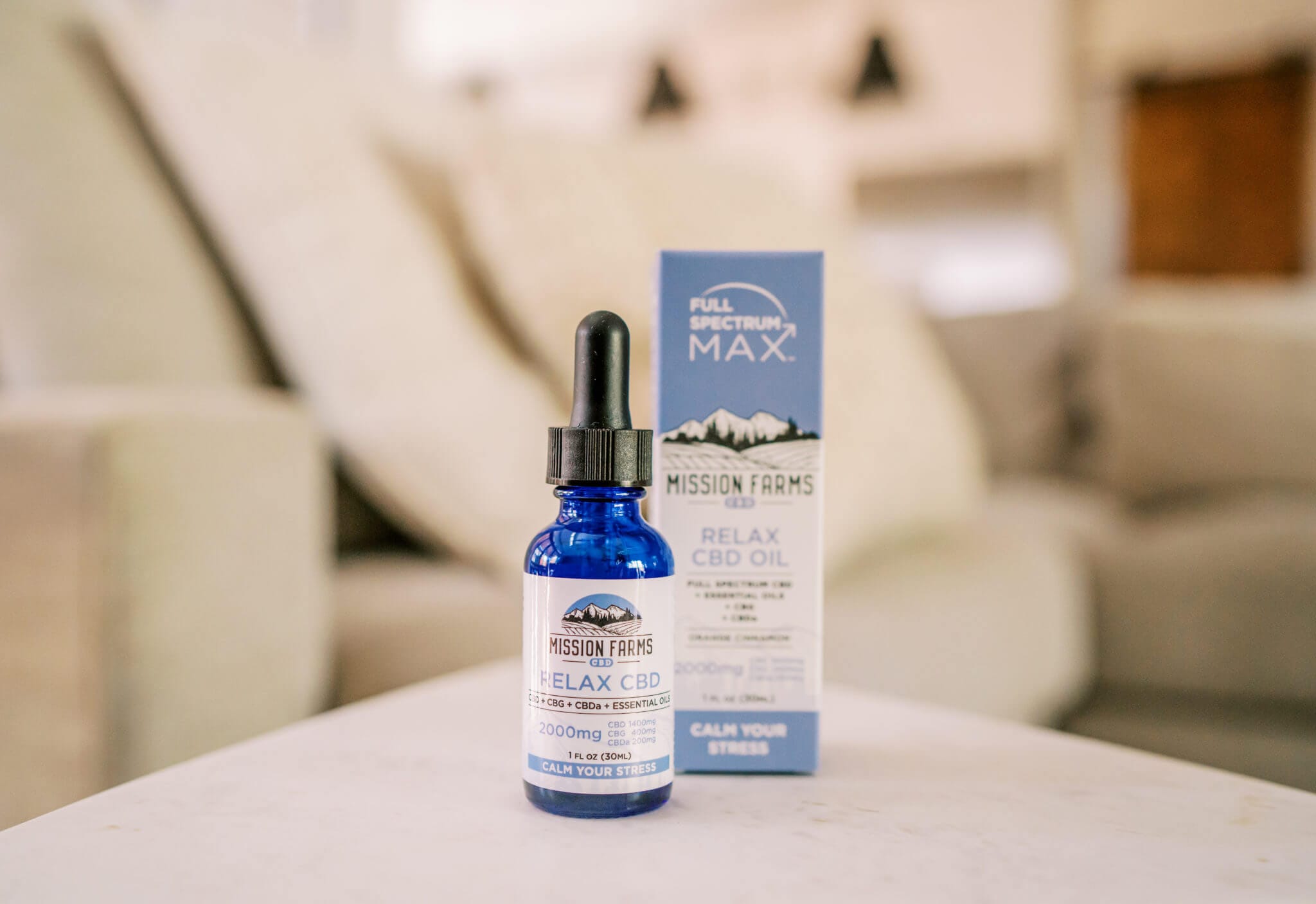 REGAIN A SENSE OF CALM AND CONTROL
Stress and anxiety can hit us from every angle, whether it's a difficult job, financial problems, or raising kids. Pharmaceuticals often cause side-effects and natural remedies are often less effective than we would like. Full Spectrum Max Relax CBD Oil is truly unique because it is both all-natural and effective. It is a chemical-free, non-addictive way to regain a sense of calm and control when you feel overwhelmed.
HOW DOES RELAX CBD OIL WORK?
Serotonin is a chemical in your brain that affects stress, depression, and overall mood. CBD engages serotonin receptors in your nervous system making the serotonin your body naturally produces more available. The result is an all-natural sense of calm.
We have added special cannabinoids and terpenes to our Full Spectrum Max Relax CBD Oil to make it even more effective. Some scientists believe that CBDa may be far more effective than CBD for stress, anxiety, and a depressed mood because of its affinity for serotonin receptors. CBG binds with receptors in the brain that ease anxiety and pain, while also increasing dopamine levels, which improve mood. 
The combination of essential oils we add to our Relax CBD also increase its effectiveness. Orange, Ylang Ylang, and Clary Sage all contain terpenes that help your mind and body relax including Linalool, Beta Caryophyllene, and Limonene.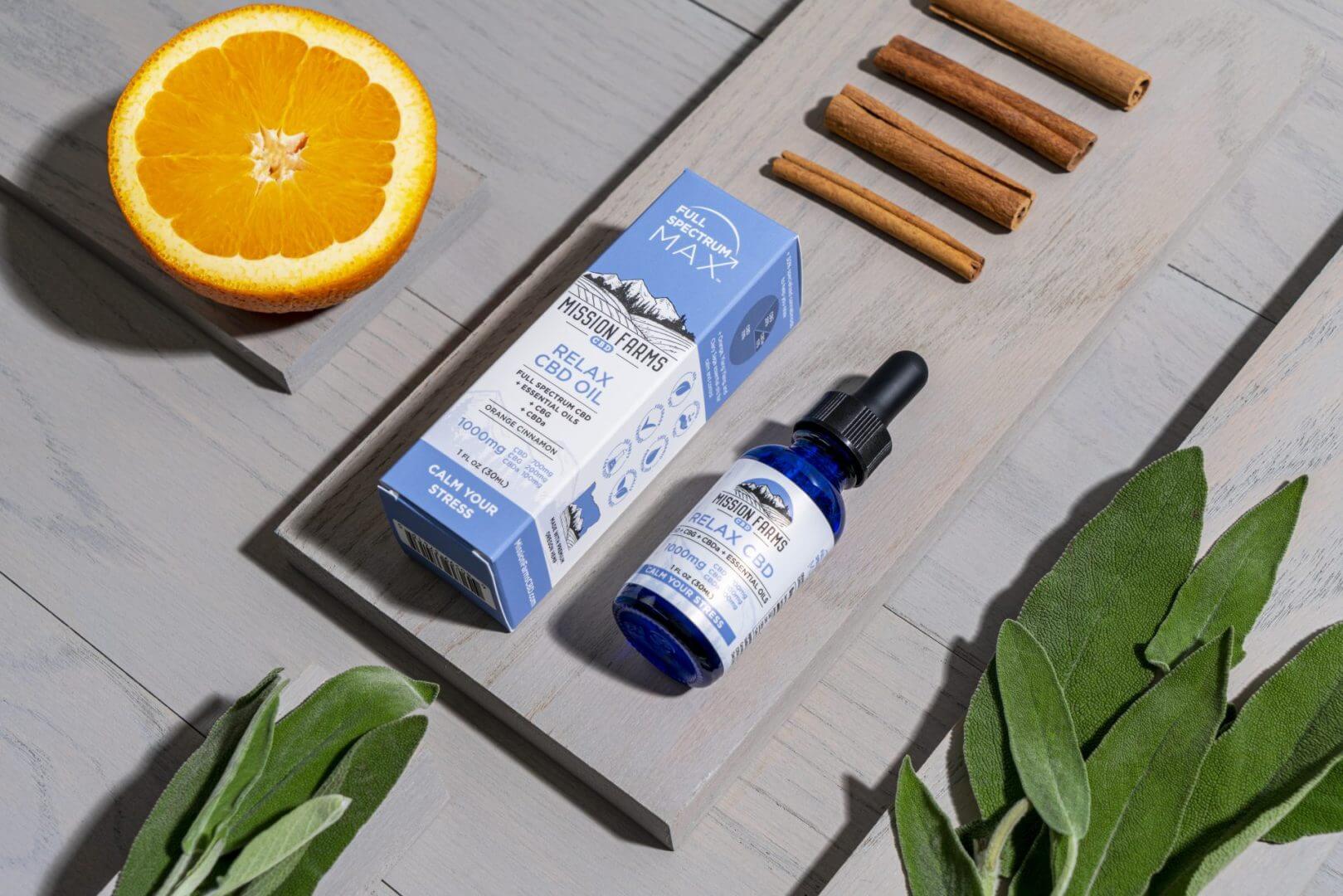 Additional Product Information