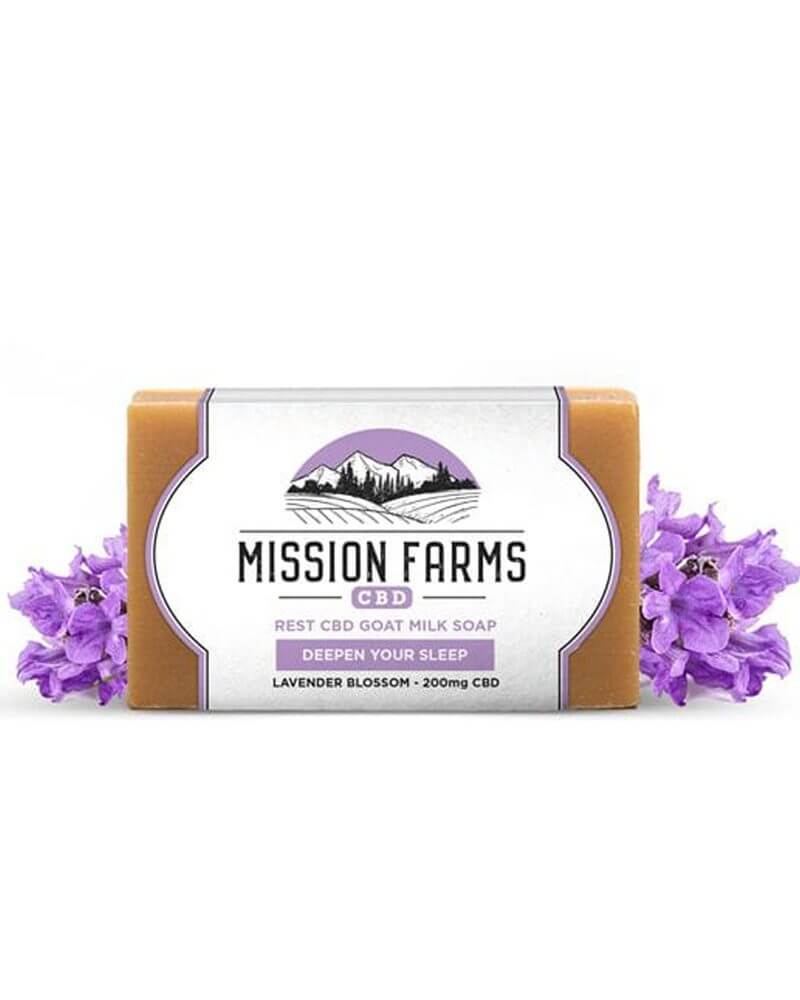 Rest CBD Goat Milk Soap
$16.00
REST CBD GOAT MILK SOAP is a chemical-free way to cleanse your body and nourish your skin. The combination of Full Spectrum CBD from our farm, fresh goat milk, and lavender essential oil will relax your muscles and quiet your senses.
200mg CBD, 4.5oz, Lavender Blossom
In stock
Description
JUST WHAT YOUR MIND AND BODY NEED
At the end of a stressful day, the best remedy can be a hot calming shower with our Rest CBD Goat Milk soap. When life is too crazy and you need a stress reducer, enjoy the healing impacts of our CBD soap, infused with essentials oils designed to prepare your body for rest. Both your body and mind will thank you.
Using the magical combination of goat milk and Full Spectrum CBD, this 100% natural soap will address problem skin issues like dry, inflamed skin. With a restful Lavender Blossom scent, you will love how your body feels after using Rest CBD Goat Milk Soap.
GOAT MILK + CBD = TWO POWERHOUSE INGREDIENTS
The combination of Goat milk and CBD will not only cleanse your skin, but hydrate it, rejuvenate it, and moisturize it better than other soaps. Together, these two powerhouse ingredients will make your skin renewed, vibrant, and younger-looking.
Goat milk is rich in vitamins that nourish your skin and fatty acids that lock in moisture. It is especially high in Alpha-Hydroxy Acid that exfoliates the top layers of skin and then stimulates the production of collagen and elastin so you wake up with bright, youthful skin.
The CBD in our soaps reduces inflammation, while the goat milk heals any dry and flaky spots on your skin. Using our Rest CBD Goat Milk Soap is like a calming trip to the spa that you deserve.
Additional Product Information
Fresh, Raw Goat's Milk: Naturally exfoliates and supports healthy skin renewal
Whole Hemp Extract: Premium, full-spectrum CBD straight from our farms
Coconut Oil: Extremely moisturizing and skin softening
Olive Oil: Loaded with the vitamins your skin craves
Palm Oil: Antioxidants combat and reverse harmful UV skin damage
Organic Lavender Essential Oil Known to relax and calm the mind. Contains the terpene Linalool that enhances CBD's ability to relieve stress and combat insomnia.