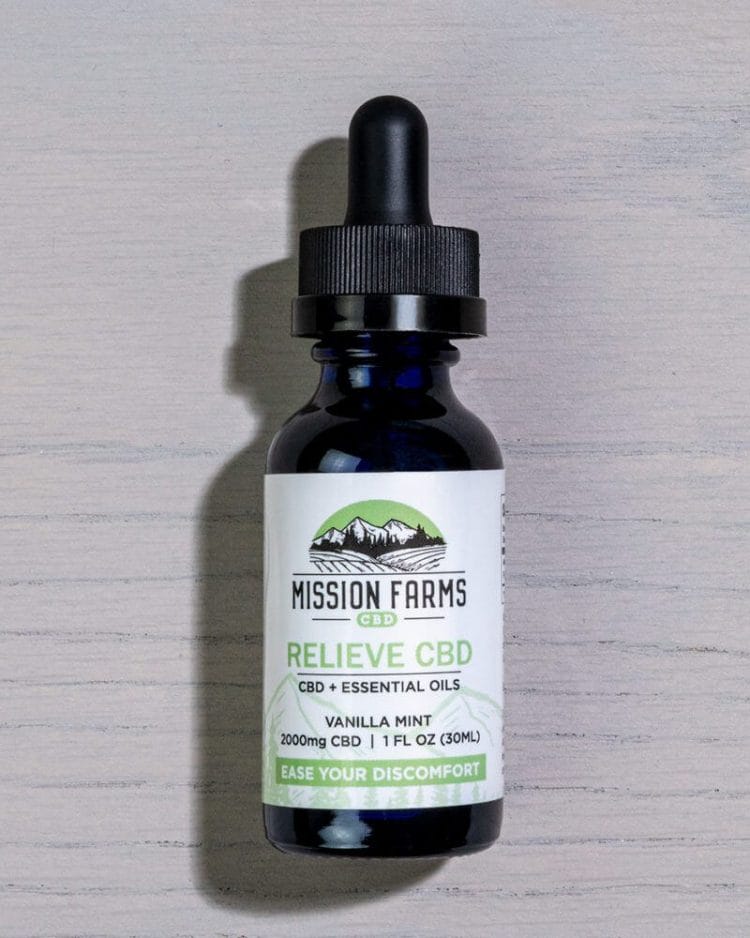 Full Spectrum Plus Relieve CBD Oil
$79.00 – $109.00
Our original RELIEVE CBD Oil is a custom blend of Full Spectrum CBD from our farm and organic essential oils that will help you ease aches, pains, and inflammation. Enjoy the activities you love the most with Relieve CBD Oil. 
Essential Oils: Mint, Rosemary, Clove
Description
JOIN SUBSCRIBE AND SAVE!  
Save 15% and get FREE SHIPPING when you enroll in Subscribe and Save. Limited time BONUS: Sign up today and get a free product in your first three shipments. That's an additional $75 in value!
RELIEVE CBD OFFERS ALL-NATURAL RELIEF
On-going pain is something that affects millions of Americans. It can impact the enjoyment of our families, hobbies, and careers. Some doctors recommend pharmaceutical solutions that cause more side effects and come with the risk of addiction and other unwanted problems.
We get it. Our team at Mission Farms has family members who deal with regular pain and inflammation. That is why we created our all-natural Relieve CBD Oil which offers a pharma-free solution to easing your body's discomforts. Hand-crafted from organically farmed hemp, our Relieve CBD Oil is blended with essential oils that also work together to reduce aches. Read our customer reviews below to hear first-hand stories of relief!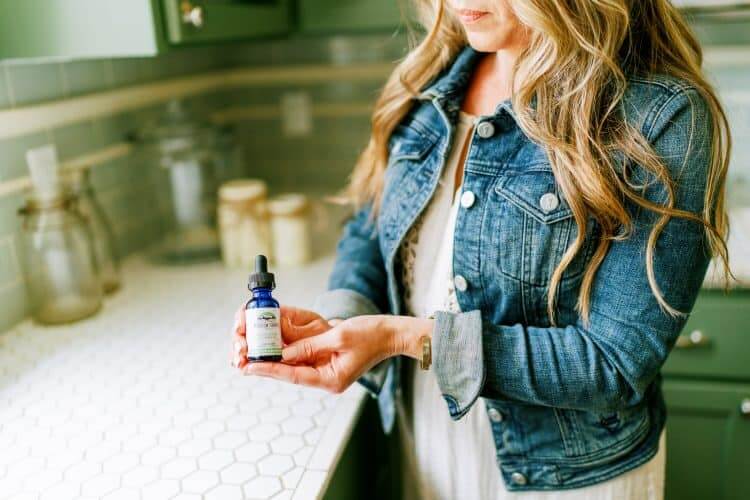 HOW DOES RELIEVE CBD OIL WORK?
CBD is an all-natural, organic compound that interacts with Vanilloid Receptors throughout the body, which help to reduce discomfort. It also increases the availability of Anandamide, which is the chemical your body naturally produces during physical stress to produce the "runner's high," a pain-free feeling of bliss. CBD doesn't just ease discomfort, it reduces inflammation that is often the cause of discomfort.
At Mission Farms CBD, we combine our premium, Full Spectrum CBD with specific essential oils that also ease discomfort and inflammation. Give your body the all-natural relief it desires.
Additional Product Information
Organic MCT Coconut Oil — In addition to its many health benefits, it has a high percent of medium-chain triglycerides that specialize in delivering CBD and its benefits to the mind and body.
Whole Hemp Extract — Our full-spectrum CBD comes from the premium hemp grown organically on our farms.
Organic Peppermint Essential Oil — Known to ease headaches and muscle aches. Contains the terpene Limonene that is known to elevate mood and decrease inflammation and the terpene Eucalyptal which is an anti-inflammatory.
Organic Rosemary Essential Oil — Known for its anti-inflammatory and anti-spasmodic properties. Contains the terpene Alpha Pinene, which is known to reduce discomfort and inflammation. Contains the terpene Eucalyptal, which reduces inflammation.
Organic Clove Essential Oil — Known for its anti-bacterial and anti-inflammatory properties. Contains the terpene Beta-Caryophyllene, which is known to ease discomfort. Contains the terpene Humulene, which reduces inflammation.
Organic Mint and Vanilla Flavoring — Yum.
Place a dose (25mg, .75ml) under your tongue for 90 seconds. Swallow. You may take up to two doses a few times a day.  If you're new to CBD, start with a half-dose and increase as needed. Includes a graduated dropper for easy dosing.
Additional information
| | |
| --- | --- |
| Weight | N/A |
| Dimensions | N/A |