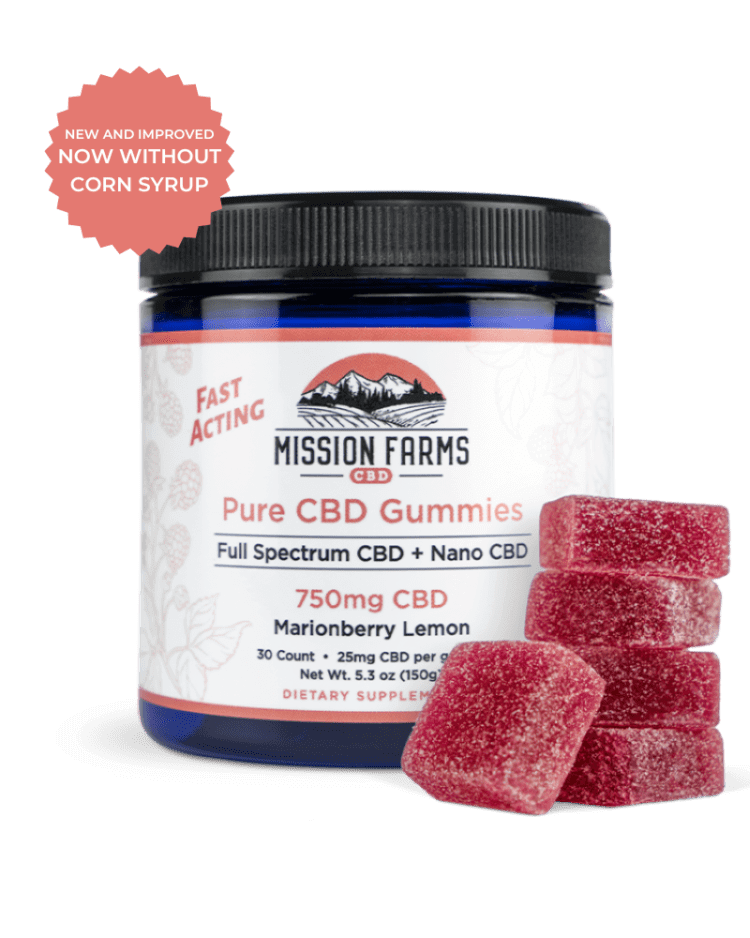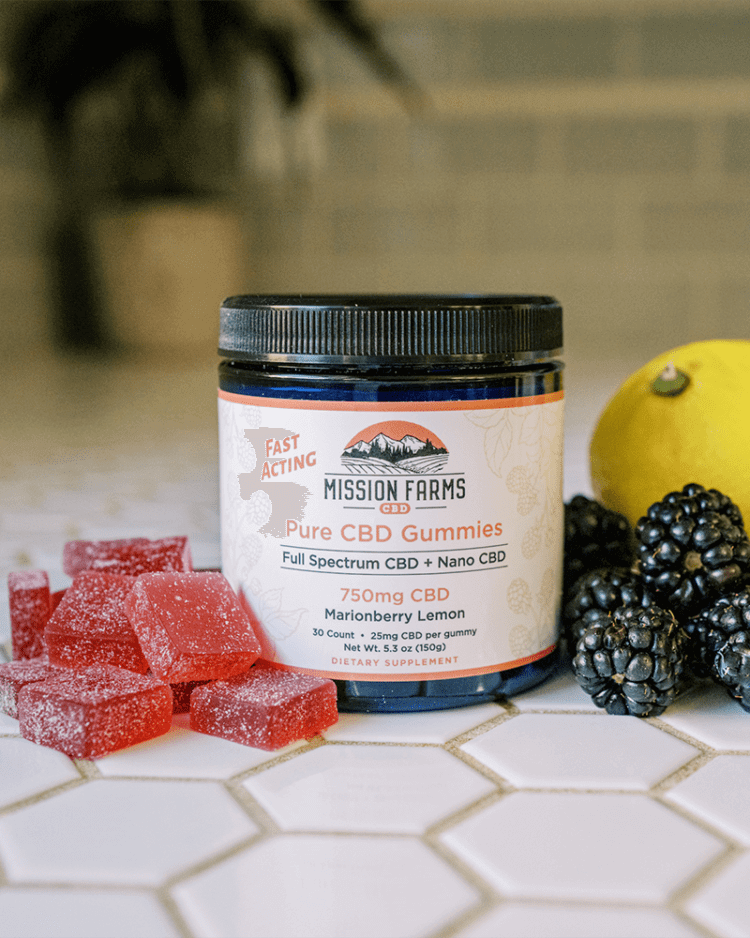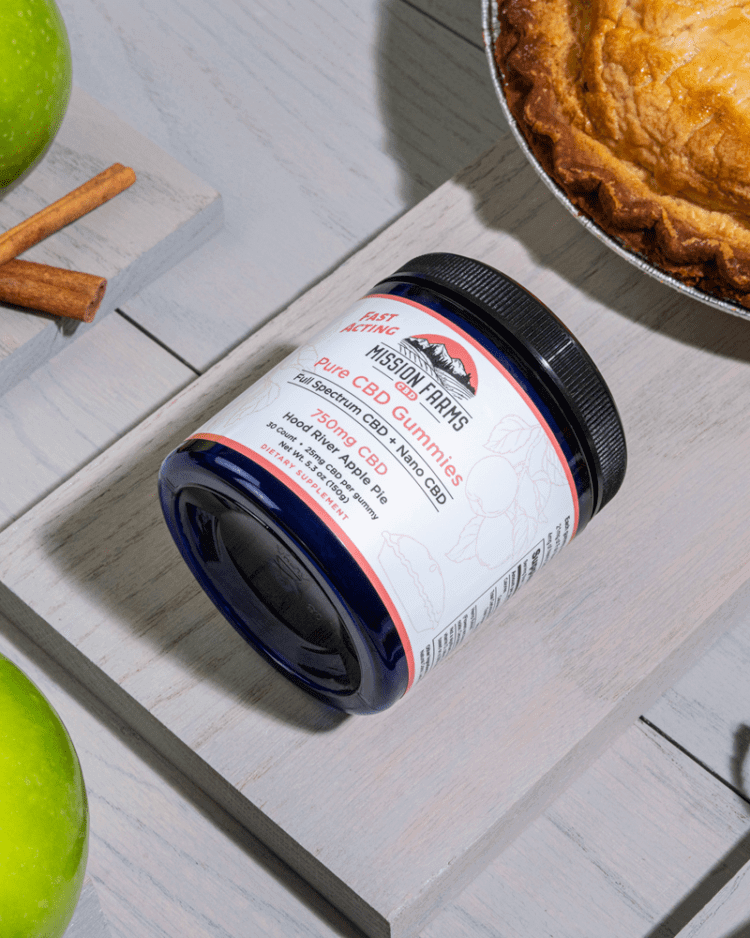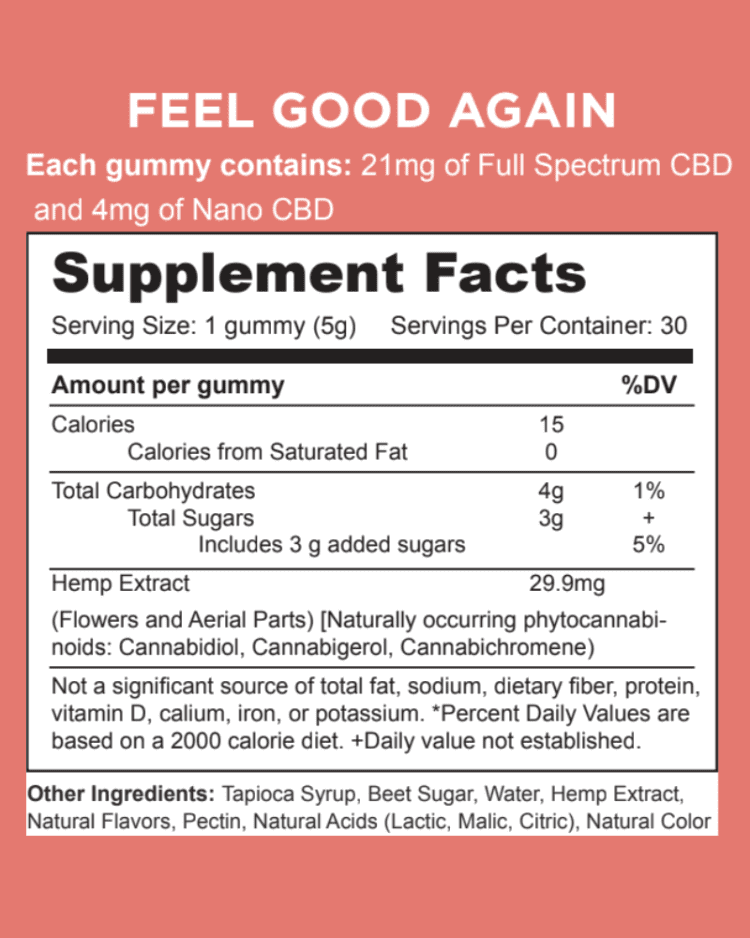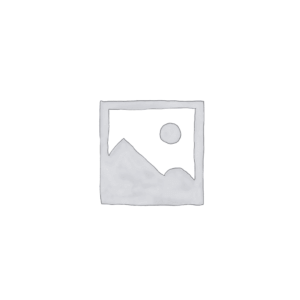 Pure CBD Gummies with Nano CBD
$25.00 – $115.00
These daily wellness gummies combine fast-acting, extra-strength Nano CBD with the proven effectiveness of organically-grown, Full Spectrum CBD in a naturally delicious treat. They're an easy way to get whole health support, including calming anxiety, managing discomfort, sleeping better, and more.
Each gummy contains 25mg of CBD: 21mg of Full Spectrum CBD + 4mg of Nano CBD. The high absorption rate of the Nano CBD gives these gummies a strength that is similar to a 45mg gummy, making them the most effective CBD gummies available.
Available in two delicious natural flavors native to our Oregon roots: Marionberry Lemon and Hood River Apple Pie.
NEW AND IMPROVED – NOW WITHOUT CORN SYRUP
Description
THE MOST EFFECTIVE CBD GUMMIES AVAILABLE
We tried dozens of CBD gummies and boy were we disappointed with how little difference we felt taking them. We refused to make a CBD gummy until we could create ones that made a difference. Our CBD gummies are:
Fast Acting:

Nano CBD is absorbed by your body 3x as fast as regular CBD. Feel the difference in as little as 15 minutes. 

Extra-Strength:

About 6x as much nano CBD is absorbed by your body than regular CBD. 

More Effective Ingredients:

Full Spectrum CBD, with trace cannabinoids and terpenes that work together to create an entourage effect, makes our gummies more effective for sleep, stress, discomfort, and everyday wellness than the majority of gummies which are made with Broad Spectrum CBD or Isolate CBD.
This unique combination of Nano CBD plus Full Spectrum CBD makes these gummies the most effective CBD gummies on the market.
Learn more about our one-of-a-kind gummies.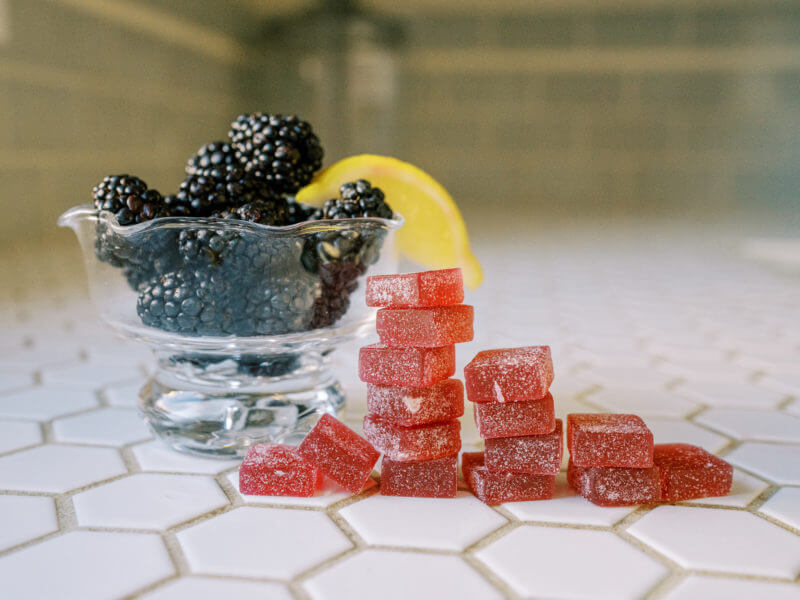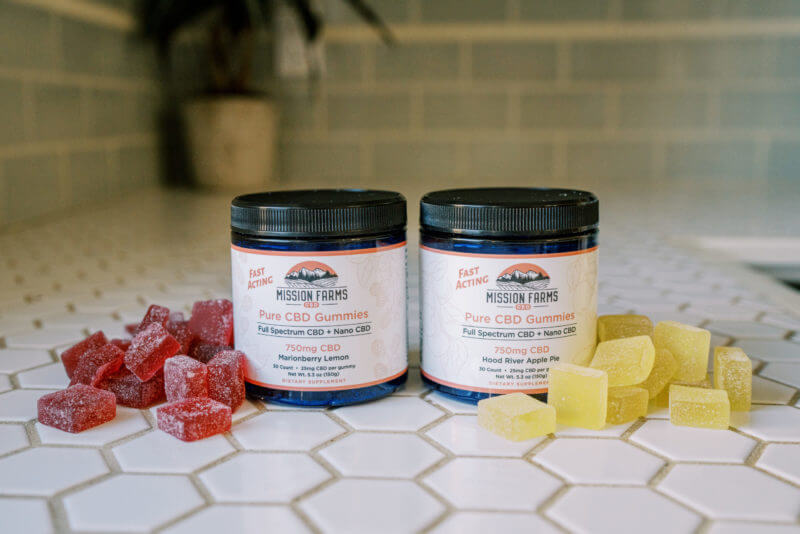 NANO CBD GUMMIES ARE MORE POWERFUL
These CBD Gummies have 25mg of CBD each, but they have the effectiveness of a 45mg gummy. How does that work? Nano CBD is comprised of very small CBD molecules that are combined with ingredients that make the CBD water-soluble. The result is a type of CBD that your body absorbs more easily. The Nano CBD is quickly absorbed into your bloodstream and then into your cells. As a result, you get almost twice as much CBD per Mission Farms gummy than you do with other gummies.
Effective CBD Content: 45mg per gummy, 1350mg per jar.
THE EASIEST WAY TO GET YOUR DAILY DOSE OF CBD
Our Pure CBD Gummies are easy to pop in your mouth and taste great. We've measured out the CBD dose for you, so you can chew with confidence knowing you are getting the right amount to meet your needs. They are meant to be taken daily for whole health support, including calming anxiety, managing discomfort, sleeping better, and more. Think of them like a daily CBD "vitamin"! " "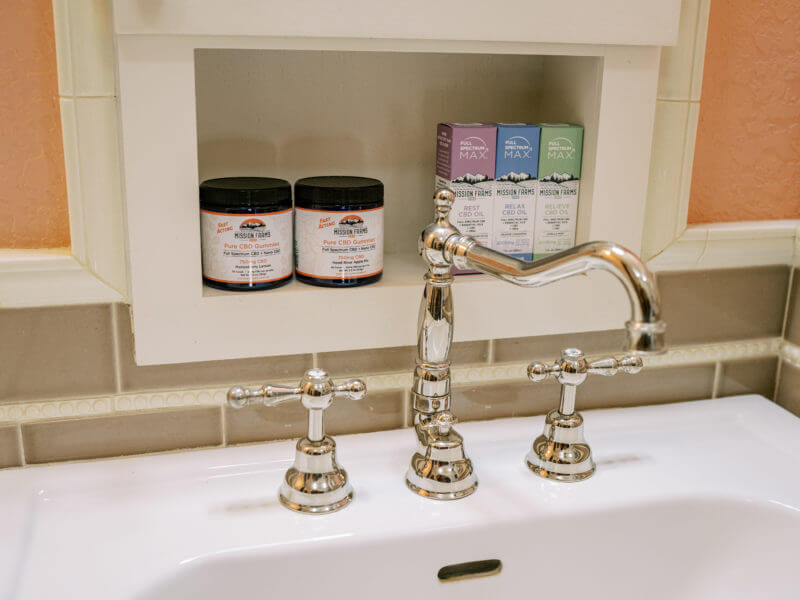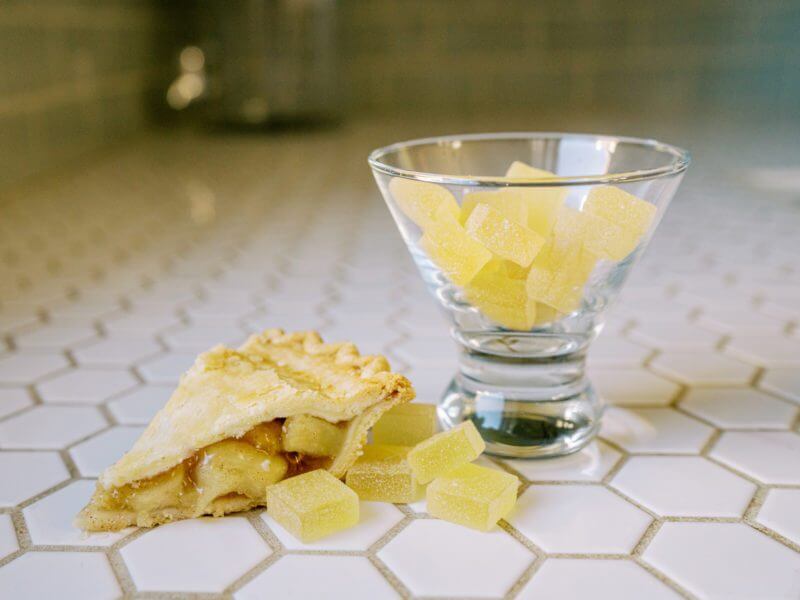 A NATURAL TASTE OF OREGON IN EVERY BITE
We tried dozens of CBD gummies and we were disappointed with the flavors. Cherry. Lemon. Orange. Tropical Punch. Boring! In fact, some of them were downright nasty. We wanted you to enjoy gummies made in small batches with sophisticated flavors rooted in our great state of Oregon. Marionberries are a special treat that grows wild in the foothills of the Cascade mountains, so they became the basis of our Marionberry Lemon CBD Gummies. These gummies are bursting with sweet berry flavor yet are balanced by a touch of tart lemon. One of our favorite weekend trips is to Hood River Valley where apple orchards flourish beneath the shadow of Mount Hood. What's better than a fresh apple? Fresh Apple Pie. You can taste the buttery crust in these Hood River Apple Pie CBD Gummies! We believe apple pie should be enjoyed anytime of day, and the same is true of these gummies.
Additional Product Information
Additional information
| | |
| --- | --- |
| Weight | 6 oz |
| Dimensions | 4 × 4 × 5 in |
| Flavor | Marionberry Lemon, 750mg, 30-count, Hood River Apple Pie, 750mg, 30-count, 2-Pack of Full-Sized Jars in Both Flavors, Travel Size: Marionberry Lemon, 250mg, 10-count, Travel Size: Hood River Apple Pie, 250mg, 10-count, 2-Pack of Travel Size jars in Both Flavors |