PURE CBD - ENHANCE YOUR WELL-BEING
A BETTER SOLUTION FOR HOLISTIC HEALTH AND WELL-BEING
The Pure CBD product line combines Full Spectrum CBD with premium ingredients to boost your physical, emotional, and mental health
MULTIPLE WAYS TO BOOST YOUR WELL-BEING
With our Pure CBD line of products you have multiple ways to improve your overall health. Our Pure CBD line is like the multivitamin of CBD. Use these products daily to maintain the optimal functioning of a variety of body systems.
PURE CBD GUMMIES are a no-fuss, fast-acting, extra-strength treat for daily wellness.
PURE CBD SOFTGELS provide an exceptionally strong, long-lasting solution for daily wellness in an easy-to-take softgel.
PURE CBD OIL is our daily go-to for the benefits of Full Spectrum CBD.
PURE CBD MINTS are a great way to relieve stress and boost your mood throughout the day.
PURE CBD CREAM is a miracle-worker for everything from wrinkles to acne to rashes.
PURE CBD SOAK is a gentle bath bomb for treating dry or inflamed skin.
PURE CBD SOAP is an all-natural cleanser for people with sensitive skin.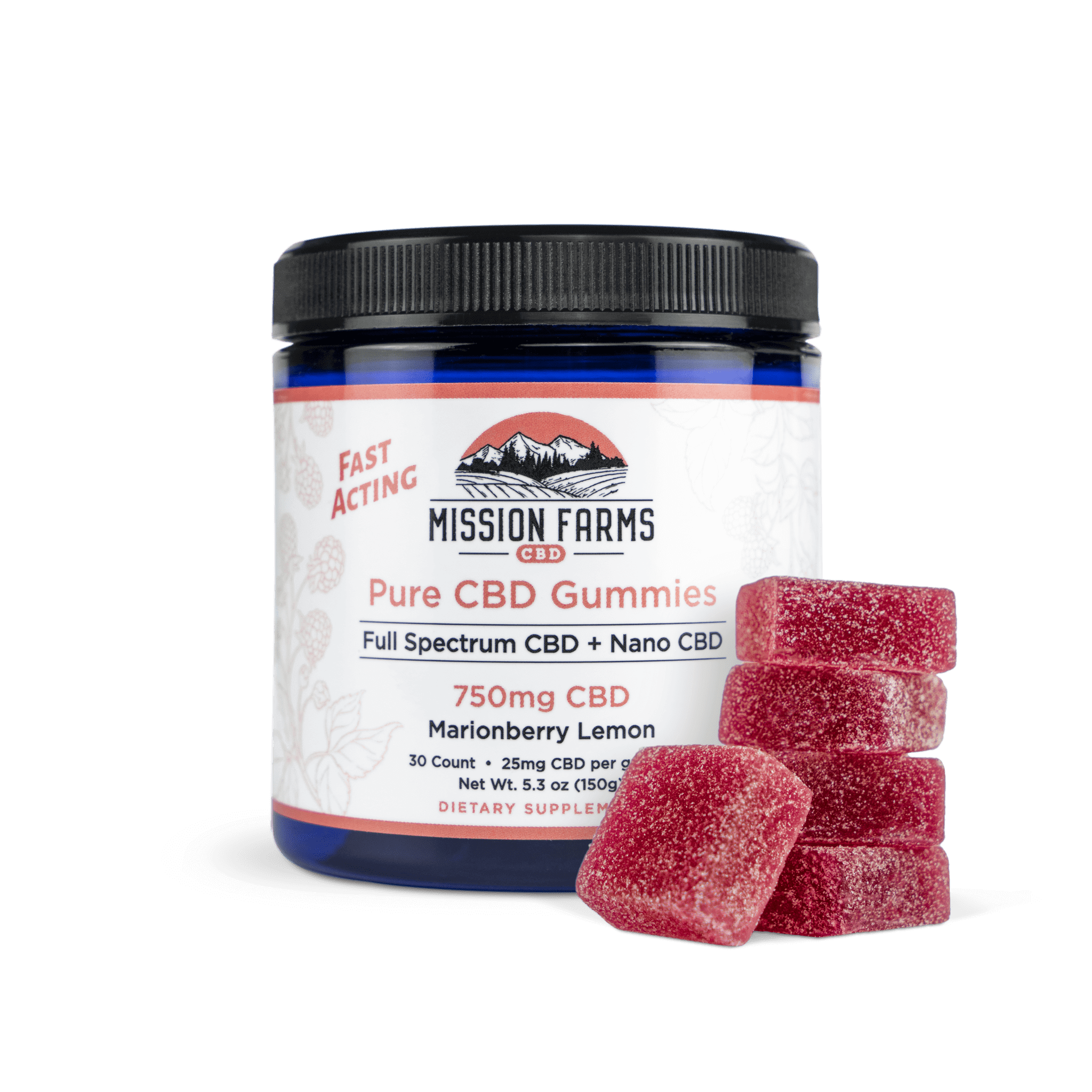 YOU DESERVE TO THRIVE, NOT SURVIVE
When any aspect of our physical, emotional, or mental well-being is suffering, it impacts our whole lives. Whether it is aches and pains, acute stressors, or a poor night's sleep, we are not able to function optimally when we are not firing on all cylinders. We know because we have been there.
That's why it's hard for us to imagine life without our PURE CBD products. They help you achieve — then maintain — healthy functioning of a variety of body systems from your circadian rhythm (sleep cycle) to your nervous system to your immune system.
THE PROBLEM WITH MEDICATIONS
The medicine cabinet of the average american is overloaded with pills and ointments full of unhealthy chemicals. Can all these synthetic ingredients and lab-manufactured chemicals really be good for us?
While new, natural alternatives have emerged, it takes a file cabinet to organize them all and scheduled reminders of when to take them. 
What if there was one, all-natural compound that could help your physical, emotional, and mental health all at the same time?
PURE CBD: THE NEW AND BETTER MULTIVITAMIN
Our Pure CBD products are like the age-old multivitamin, but better. Not only do our Pure CBD products help improve your physical health, they also improve your emotional and mental well-being.
PURE CBD will boost:
Physical well-being

Emotional stability

Mental health
PURE CBD will help you feel good again, all-naturally.
CBD is an all-natural, organic compound that interacts with receptors throughout the body. It is therapeutic-grade and effective at providing a variety of benefits so you feel good again. Medical research is revealing its many benefits including treating discomfort, inflammation, stress, insomnia, irritated skin, and much more.
Our PURE CBD will positively affect cells throughout your body, specifically the villanoid, serotonin, adenosine, and endocannabinoid receptors. The way these receptors are impacted by CBD causes a reduction in discomfort, improved sleep, better moods, lower stress, and even better memory!
To learn more about CBD and how it works, download our FREE E-Book titled, "The Science Behind CBD."  Download it here.