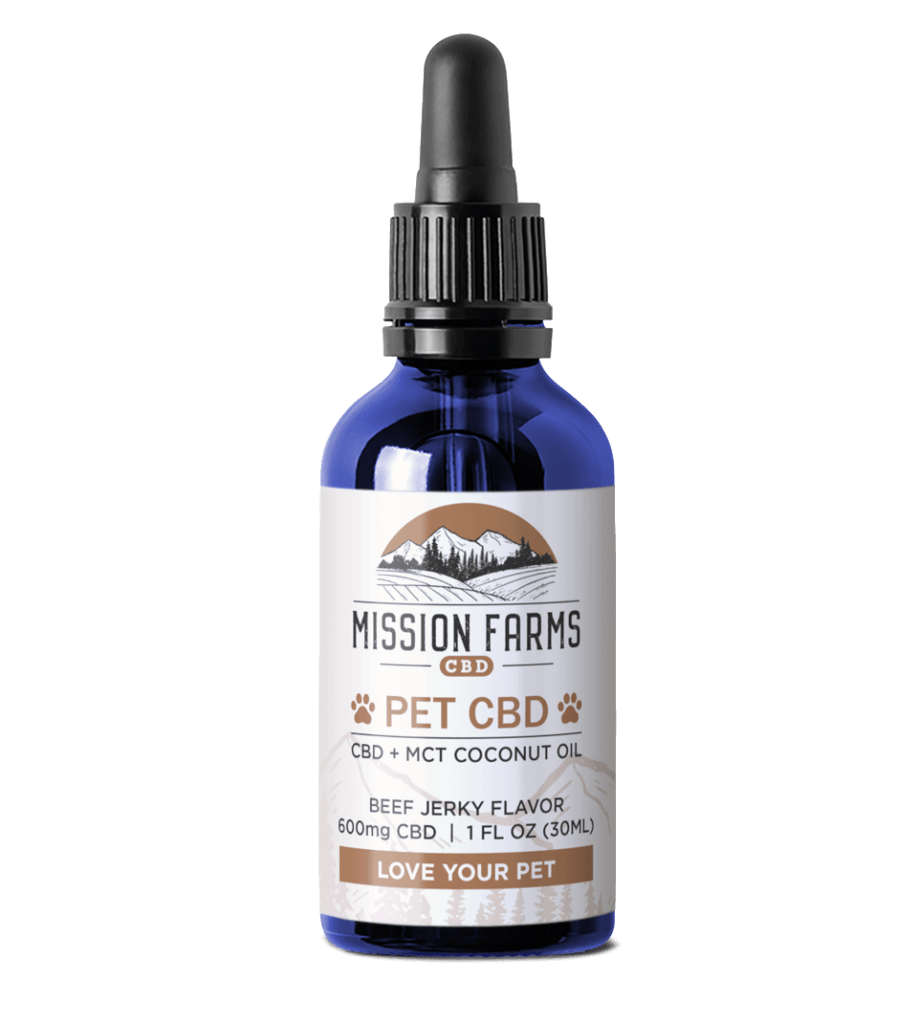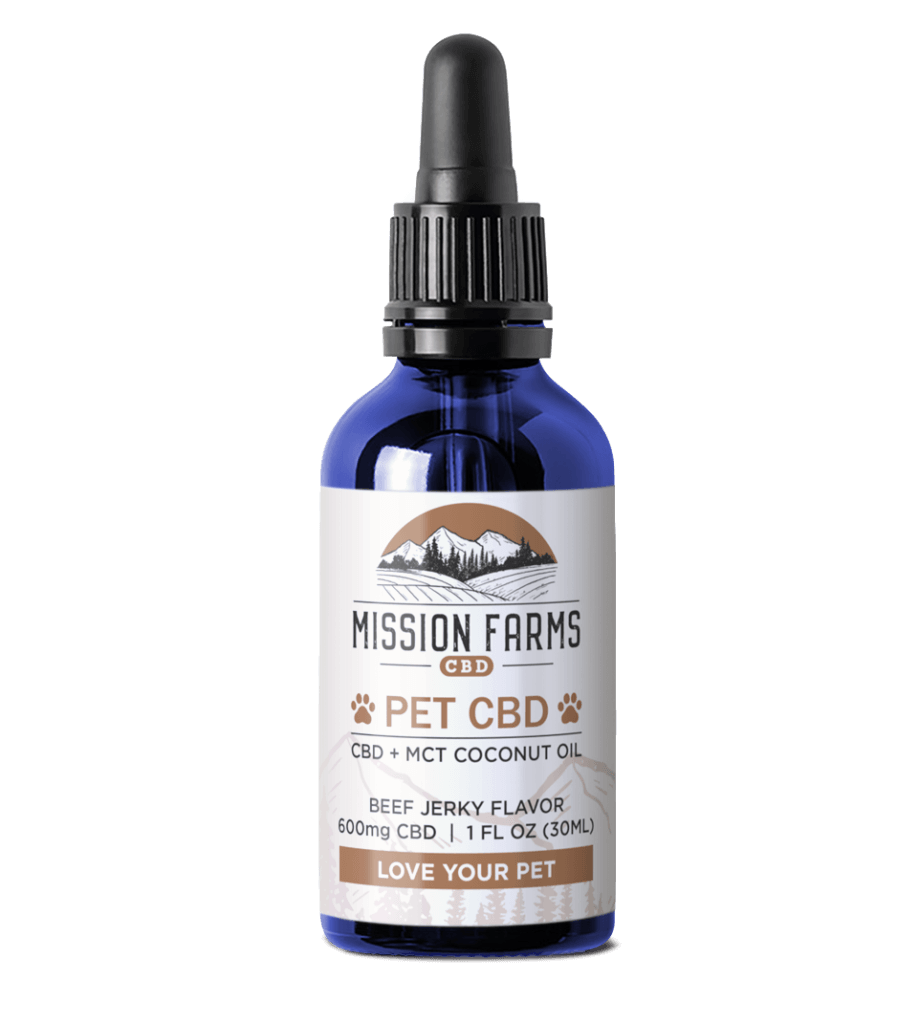 Love your pet well with Pet CBD Oil
If you're like us, your pets are beloved members of your family. You want the very best for them. We feel the same way, so we created Pet CBD Oil to help our aging pets feel spry and our stressed pets feel calm. A happier pet means a happier you.
PET CBD will:
Calm Nerves
Ease Stiffness and Discomfort
Get you the Best Pet Parent award
PET CBD is:
All-Natural
Lab-Tested
Delicious! (Mmm, Beef Jerky)
Pet CBD Reviews from Verified Users
" We have been able to keep our girl discomfort free while off her normal arthritis medications!  It is very nice to be able to provide this discomfort control naturally! "
" We have found that after using Mission Farms CBD on our 13 year old dog that her arthritis and knee discomfort has dissipated. This is without the recommended knee surgery, which we did not want to expose her to with her age. "
" I have a high-stress dog. After giving her Pet CBD she has gotten much calmer. And the oil flavor makes it easy for her to take. " 
" I wanted to say thank you on behalf of Finn. He loves the CBD oil and doesn't have any problems consuming it. It's helped him bark less and have less stress when I am away from home. I can tell he's more comfortable, relaxed, and less stressed in general when he has his CBD. "
" Our dog is terrified of thunderstorms and fireworks. In the past, I gave him Benedryl to try to quell his stress during these episodes. I'm am so grateful Mission Farms CBD has developed a pet line. I feel so much better about giving him CBD instead of a drug intended for humans with myriad side effects. Now when there is the first quiet thunder from afar, Owen comes to me begging for his "treat". I hold his jaw and squirt the oil under his tongue. He is content to take the CBD this way and it settles his stress quickly. Hooray and thank you Mission Farms! "
READ MORE PRODUCT REVIEWS ON OUR PET CBD

Become A Wholesale Partner
This product is not for use by or sale to persons under the age of 18. The statements on this website have not been evaluated by the Food and Drug Administration.
These products are not intended to diagnose, treat, cure, or prevent any disease. The claims are based on the personal experiences of our customers.