ENHANCE YOUR WELL-BEING WITH PURE CBD CINNAMON MINTS
Our Pure CBD Mints are the best way to take CBD with you anytime, anywhere… and they taste great! With 10mg of CBD per mint, these cinnamon goodies will boost your well-being throughout the day.
These CBD Mints are:
Up to 5x more effective than CBD gummies
Discreet and easy-to-carry
A delicious cinnamon flavor
Great for the office, car, purse, or on-the-go
Available in two sizes:
Full-size (300mg CBD), 30 Mints
Trial-size (100mg CBD), 10 Mints
Full-Size CBD Mints (Cinnamon)
300mg CBD – 30 Mints
Trial-Size CBD Mints (Cinnamon)
100mg CBD – 10 Mints
ENHANCE YOUR WELLNESS WITH OUR PURE CBD CINNAMON MINTS
Our cinnamon-flavored Pure CBD Mints are a delicious way to feel good again. They are the best way to take CBD with you, as you can easily pop one in your mouth while on-the-go, anytime, anywhere. Made with full-spectrum CBD, these Mints will boost your overall wellness throughout the day. Plus, the tins will easily slip into your pocket or backpack, and won't break or leak like a glass oil bottle might, so they are perfect for taking CBD with you. They are also the most discreet way to take a dose of CBD when you need it!
Have a stressful client meeting coming up? CBD Mints to the rescue! 
Want to take CBD while visiting the in-laws? Pop in a CBD Mint… it's that easy!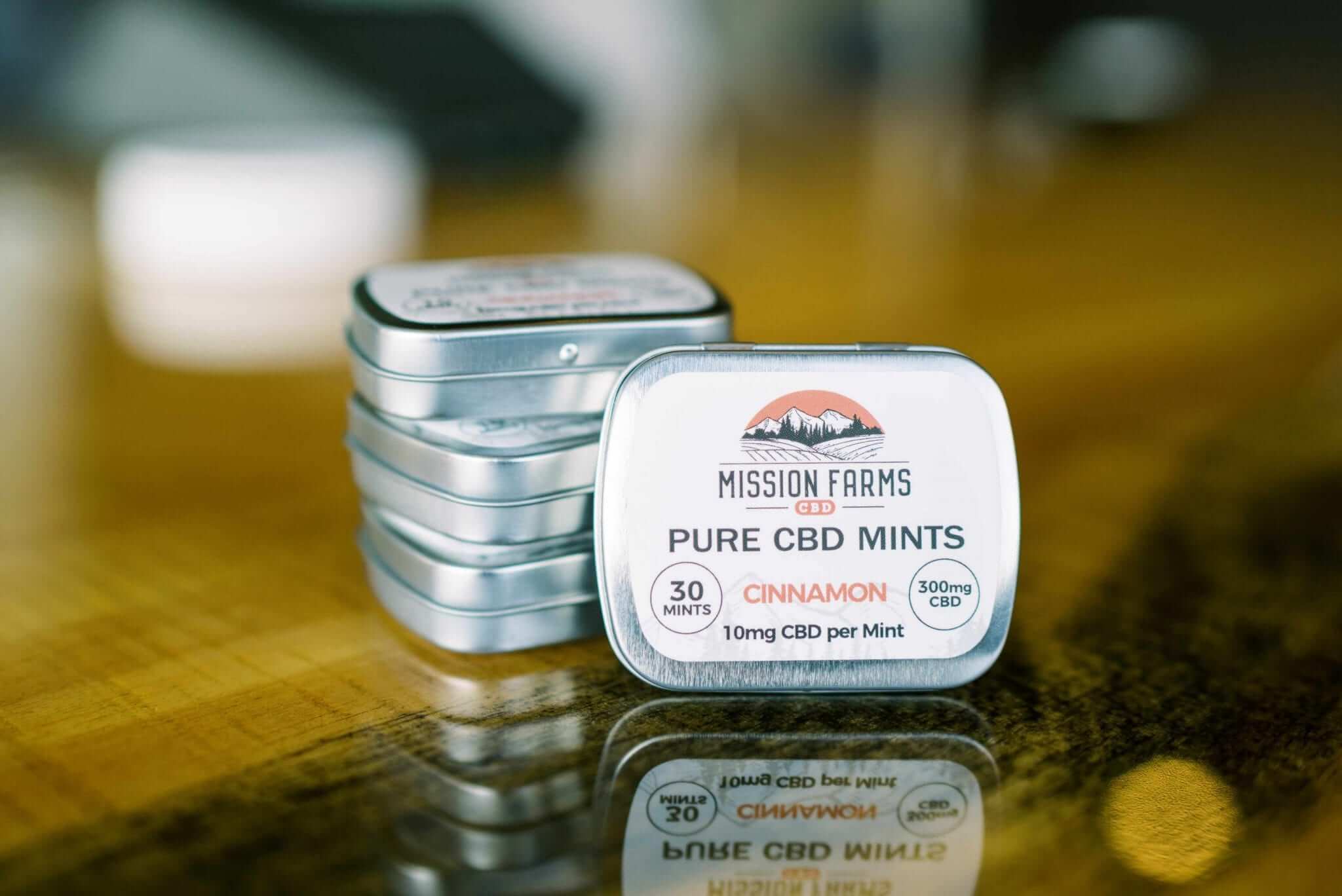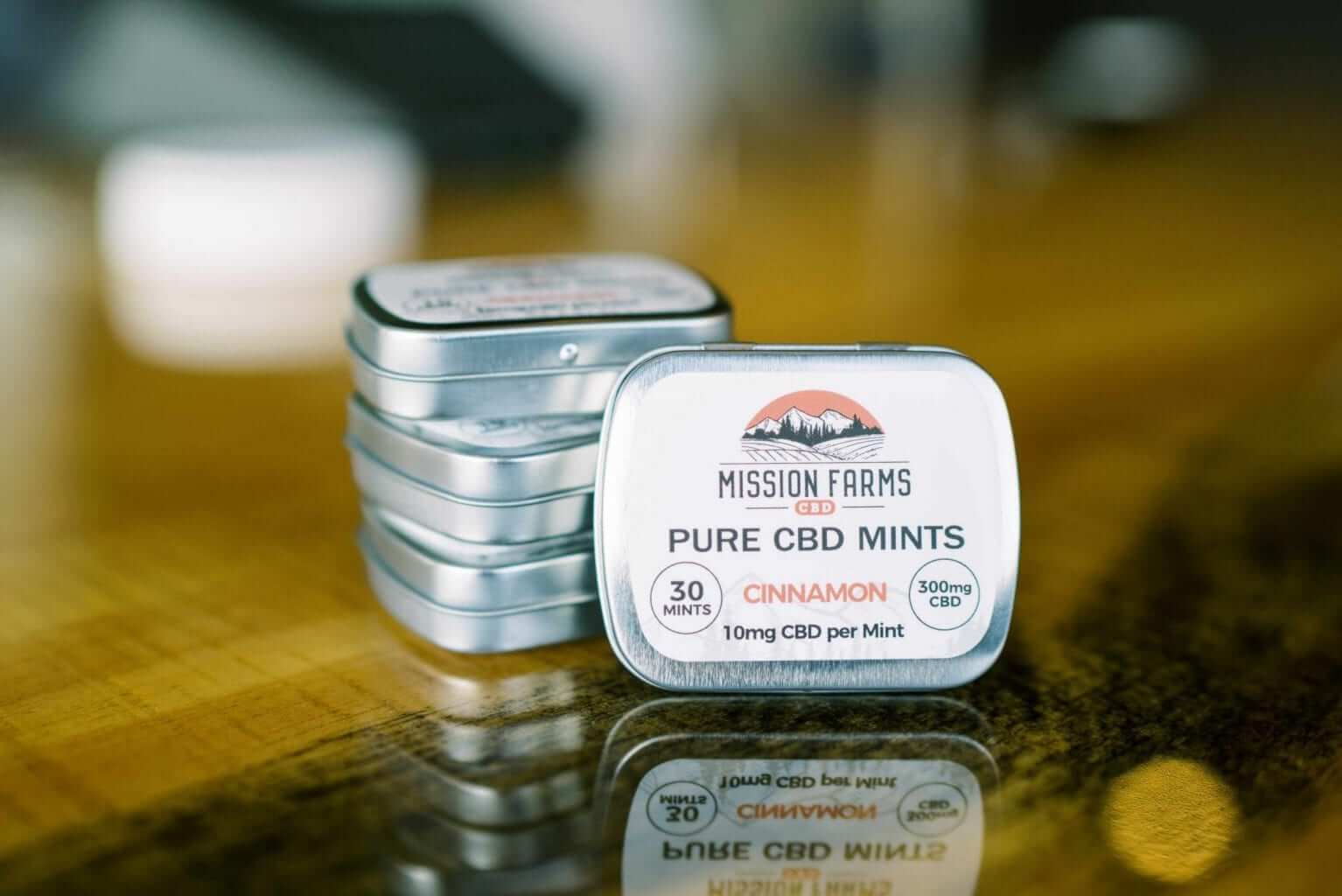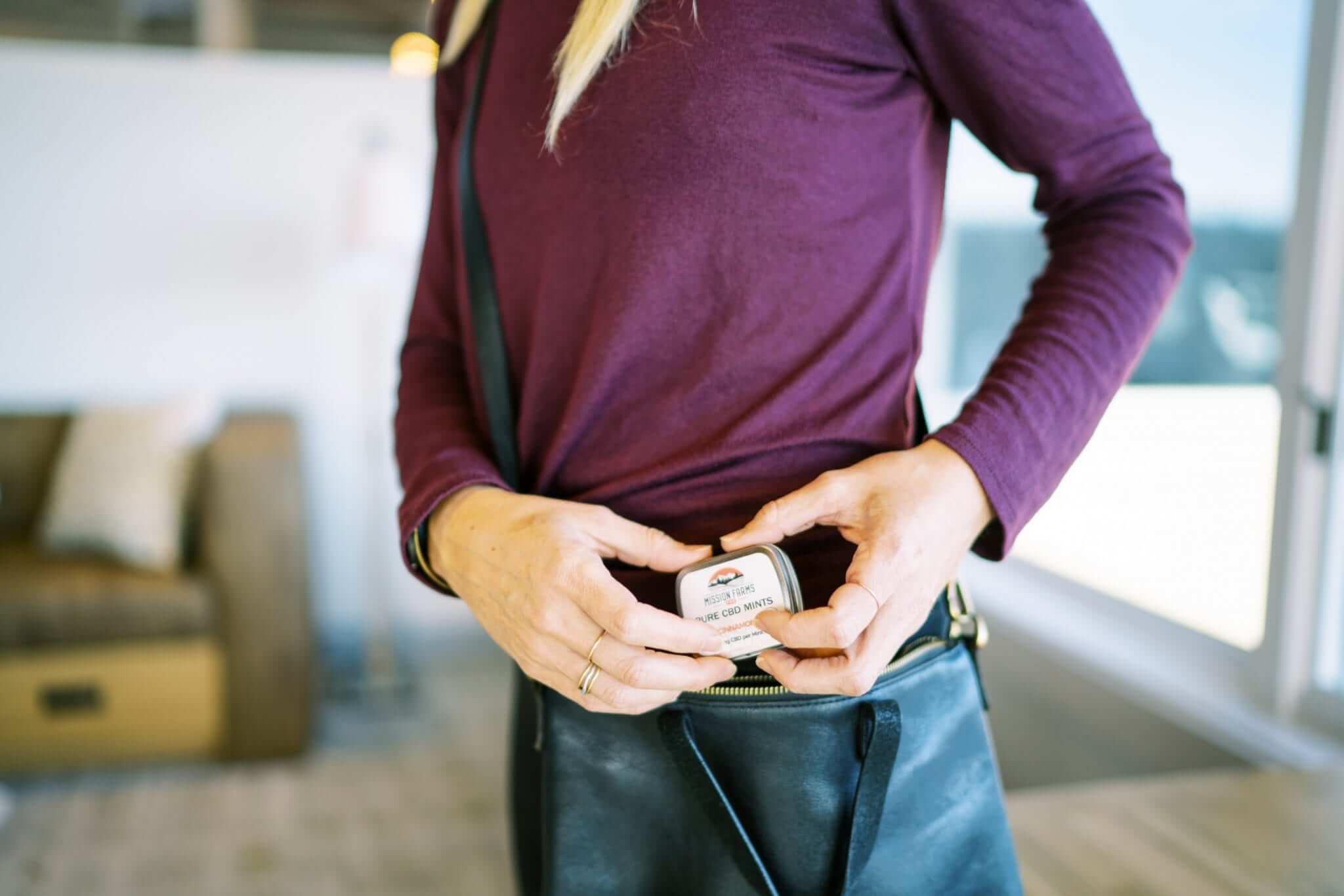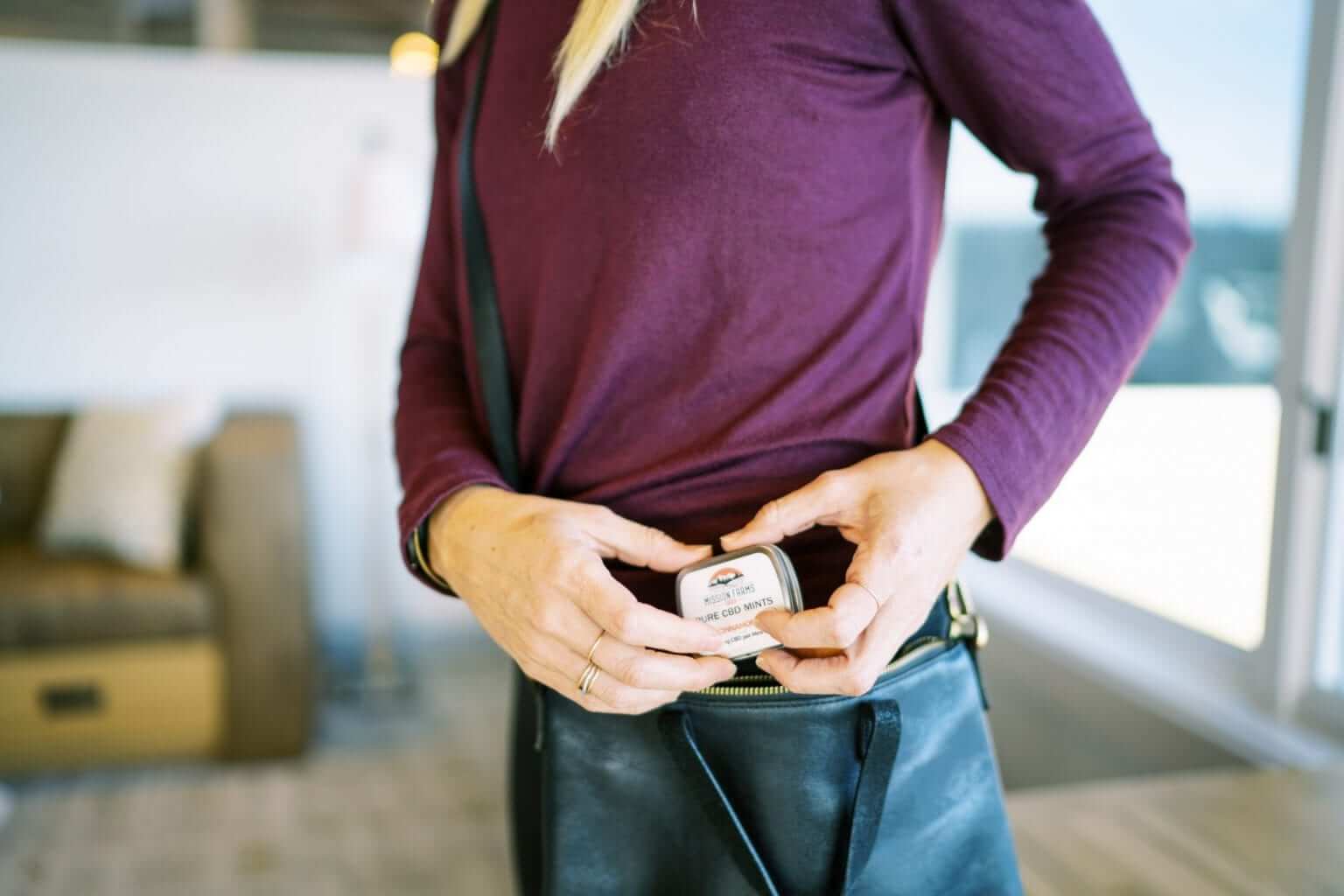 MORE BIOAVAILABLE THAN CBD GUMMIES
Our cinnamon-flavored Pure CBD Mints are far more effective than CBD gummies. You will absorb up to five times the CBD with our mints than you will with any gummy or capsule.
There are different ways for our bodies to absorb CBD, which is known as "bioavailability." Medical research tells us that CBD is absorbed at a higher rate through the soft palate in our mouths than through our digestive system. This is why CBD Oils and CBD Mints have higher absorption rates than CBD gummies or capsules.
Pop our CBD mints in your mouth and you will enjoy a delicious flavor and your body will be absorbing the CBD far more effectively than if you swallowed a gummy or capsule. That's sure to help you feel good again!
ENJOY FULL-SPECTRUM CBD FOR A WHOLE-BODY BOOST
Our Cinnamon CBD Mints are crafted with full-spectrum CBD. This means that you are getting a full range of healthful cannabinoids that enhance your total well-being each time you savor one of these cinnamon goodies. Medical research continues to find ways that full-spectrum CBD can improve our mood, reduce inflammation, increase memory, reduce discomfort, and deepen sleep. So, with just a few of our Cinnamon CBD Mints throughout the day, you will give your body the boost it craves.
To learn more about how CBD works in our body, read our blog series on The Science Behind CBD.
If you would like to try THC-Free CBD Mints, please shop our Peppermint CBD Mints.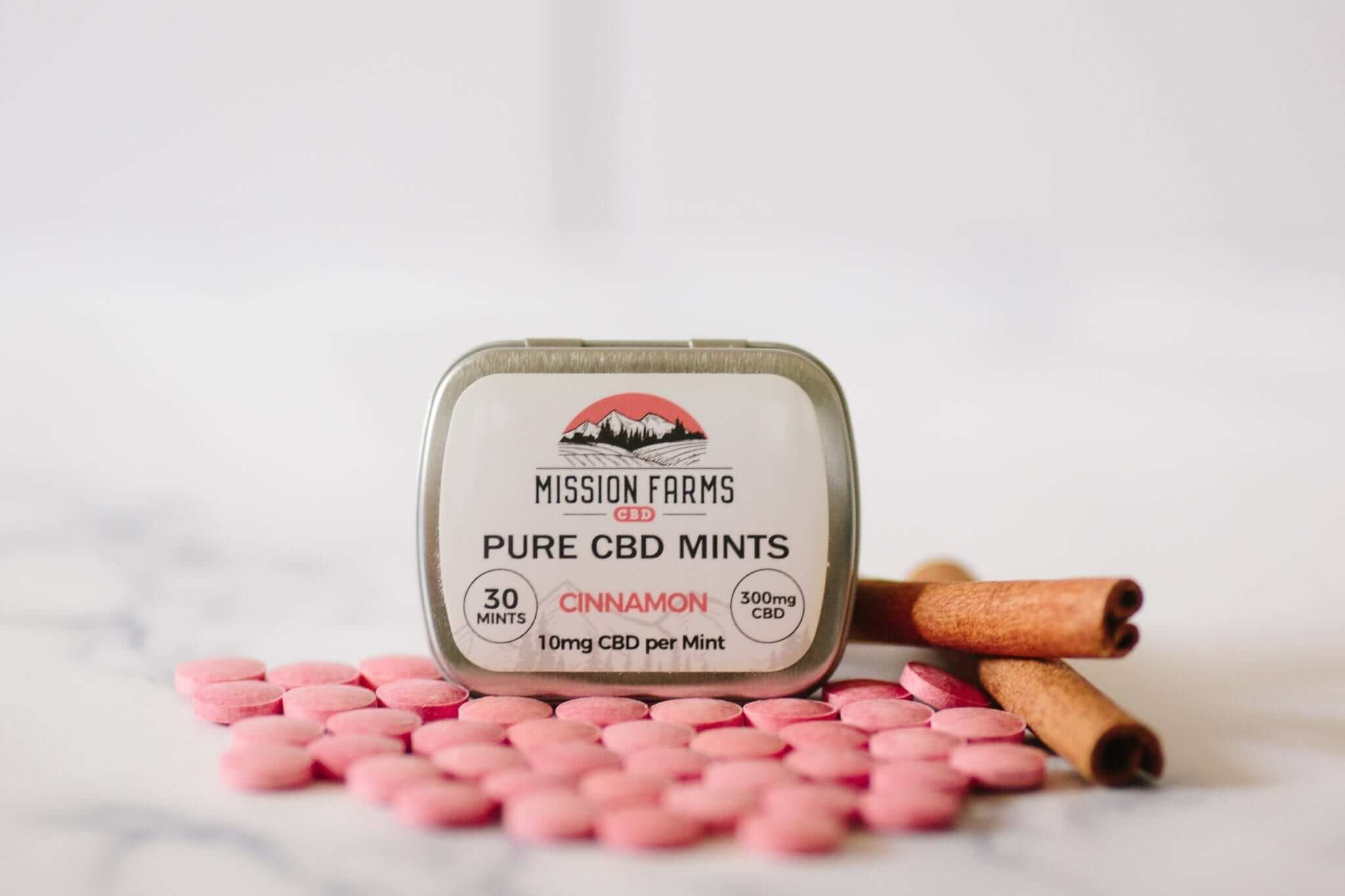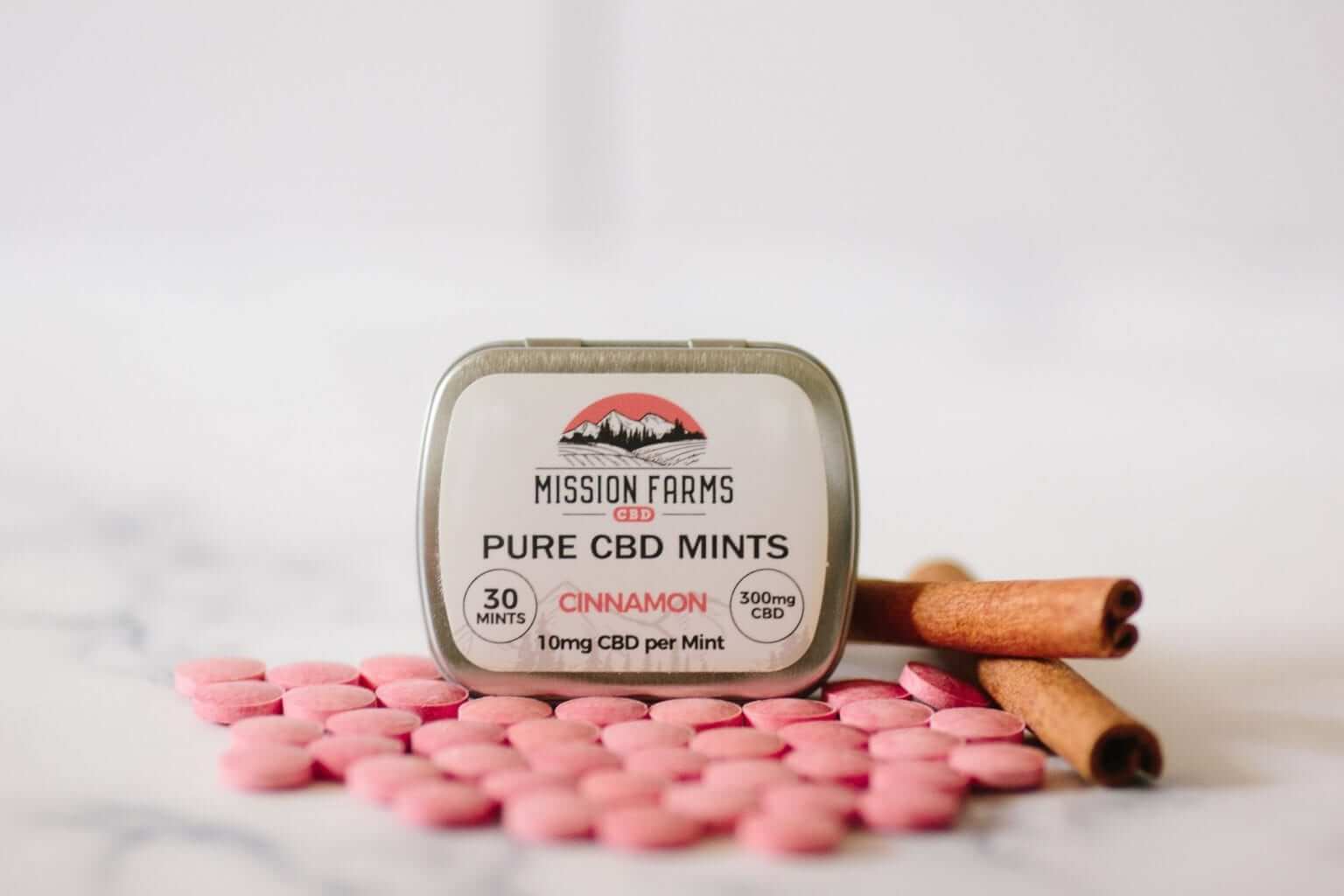 WHAT IS IN A TIN OF PURE CBD MINTS
KEY INGREDIENTS
Organic Hemp Extract— Contains full-spectrum CBD which activates serotonin receptors resulting in reduced stress, in addition to improved sleep.
Organic Cinnamon Flavoring: Who doesn't love a delicious Cinnamon-flavored mint?
View our Third-party Lab Results for our Pure CBD Mints.
ALL INGREDIENTS
Dextrose, Hemp Extract, Stearic Acid, Organic Cinnamon Oil. Contains less than .3% THC.
INSTRUCTIONS FOR USE
Take a Pure CBD Mint anytime, anywhere. A recommended dose is two mints, but feel free to take several throughout the day. 
The longer you are able to keep the Mints in your mouth, the more effective they are. The CBD is absorbed through your soft palate in your mouth, so try to let the Mints linger in your mouth, rather than chewing them quickly. 

Become A Wholesale Partner
This product is not for use by or sale to persons under the age of 18. The statements on this website have not been evaluated by the Food and Drug Administration.
These products are not intended to diagnose, treat, cure, or prevent any disease. The claims are based on the personal experiences of our customers.