TRY OUR RELIEVE CBD JOINT AND MUSCLE GEL
Now in extra-strengths of 1200mg and 2400mg of CBD!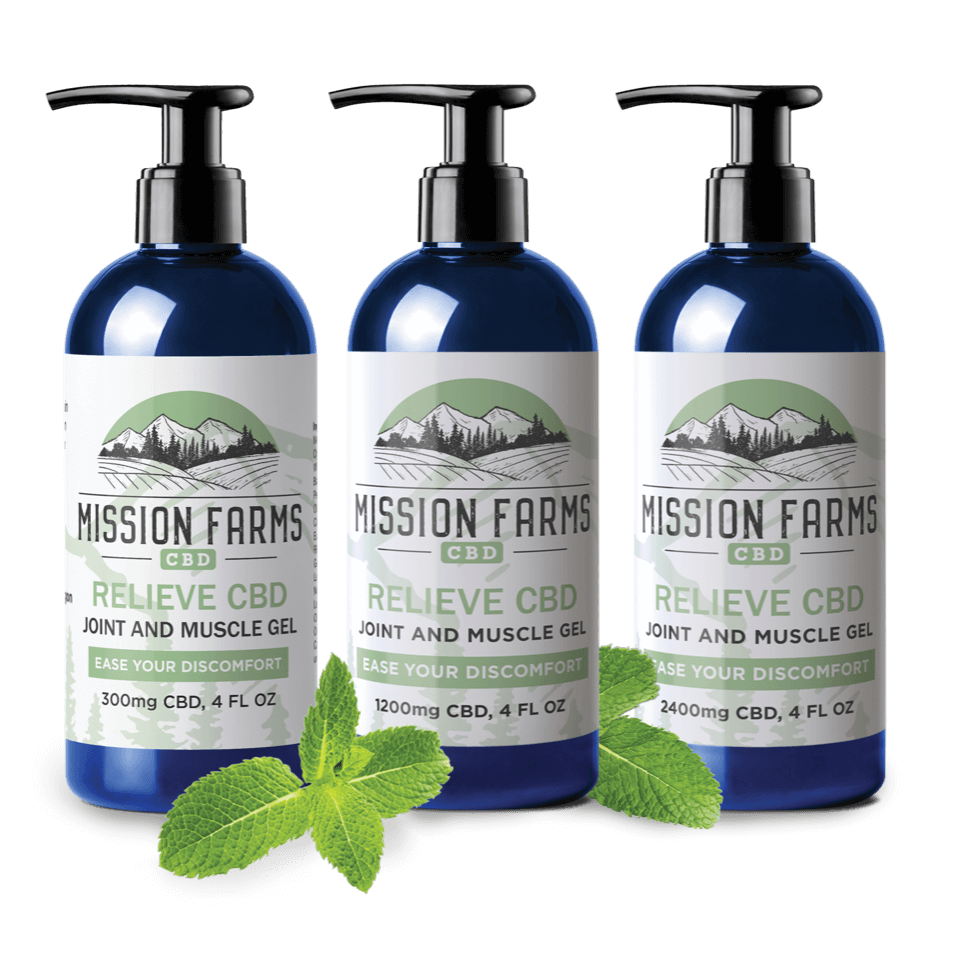 Our CBD Joint and Muscle Gel provides the one-two punch of quick comfort from the icy-hot sensation followed by a lasting reduction in discomfort and inflammation from our full-spectrum CBD.
And now with our extra-strength CBD Gel in both 1200mg and 2400mg options, your relief will be quicker and more long-lasting. Ease your discomfort with these stronger CBD concentrations that are more powerful and doubly effective!
Choose from three purchase options:
4 oz. Pump with 300mg CBD
4 oz. Pump with 1200mg CBD
4 oz. Pump with 2400mg CBD
Read our Customer Reviews below to hear how our CBD Gel will help you get back into the game of life!
Buy our 4 oz. CBD Gel Pump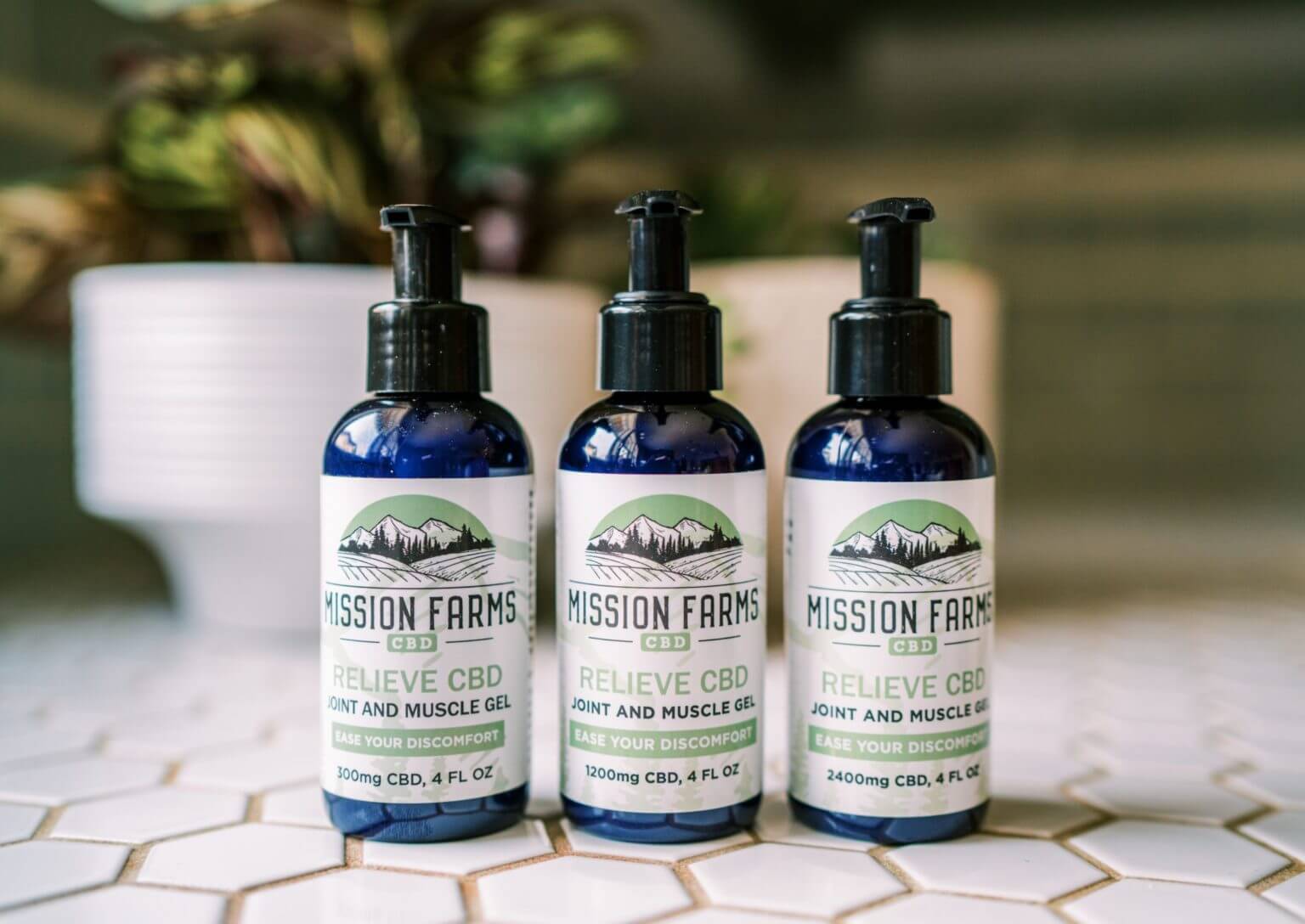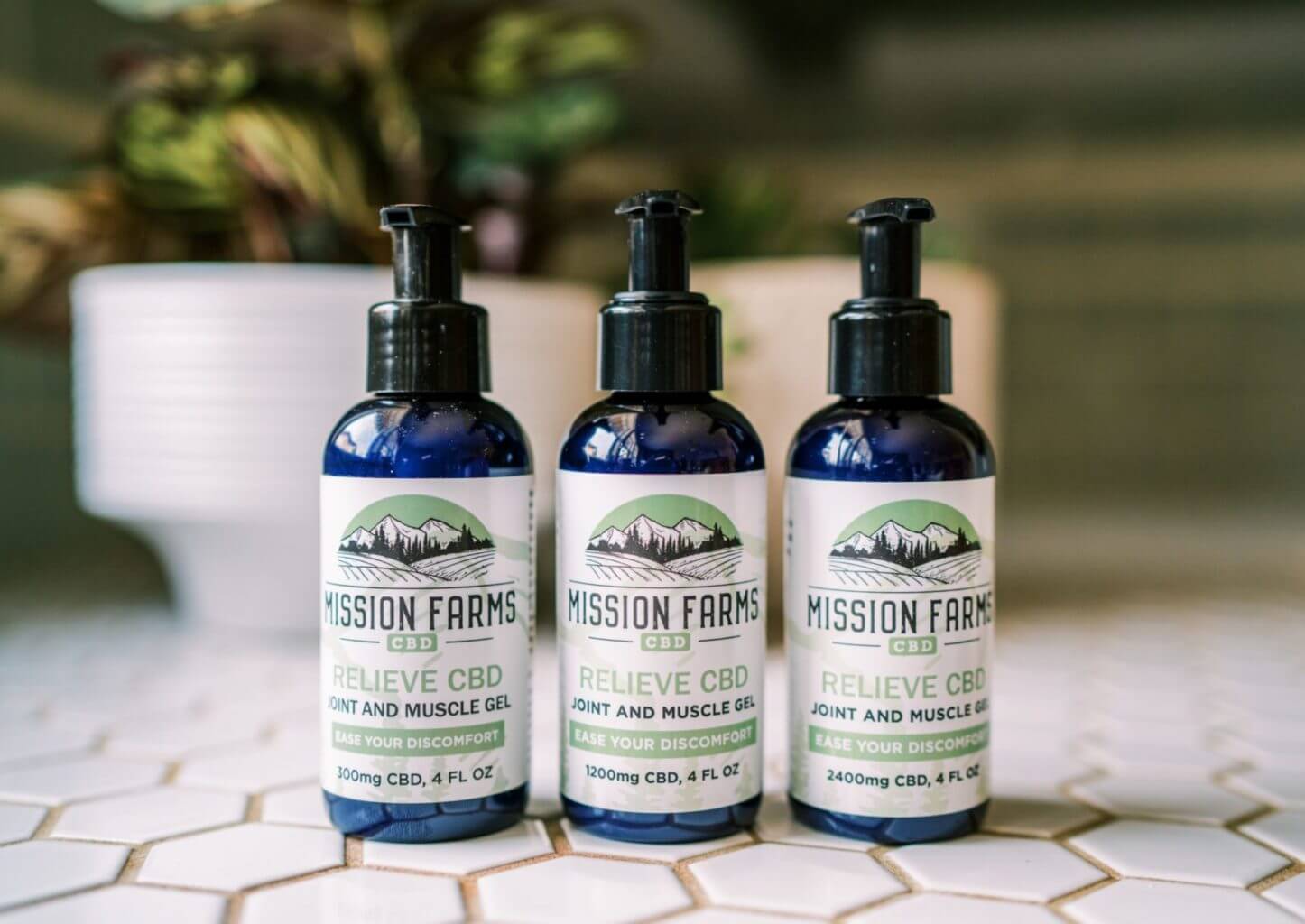 Find stronger relief with our extra-strength CBD Gels
Our CBD Joint and Muscle Gel is a game-changer. Whether you are an athlete looking for a quick recovery from your workouts, an average-joe hoping to ease normal aches, or a mature adult seeking relief from the inflammation of arthritis — our CBD Joint and Muscle Gel will turn your "Ouch!" into "Ahhhhh."
Now we are offering our best-selling CBD Gel in even stronger CBD concentrations. Try it with 1200mg or 2400mg of CBD in a 4 ounce pump bottle. You'll find even stronger and faster relief with these extra-strength varieties.
The cooling effect of this CBD Gel desensitizes your nerves then the warming effect relaxes your muscles. Our award-winning, full-spectrum CBD then goes to work easing discomfort and inflammation for hours to come. We can't wait for you to feel good again.
Powerful and effective CBD
The effectiveness of CBD is backed by science.
CBD has the ability to bond to the pain receptors in your cells, increasing the availability of anandamide — the chemical your body naturally produces to give you the feeling of a "runner's high." Apply our Joint and Muscle Gel to the problem areas and you will feel good again, all-naturally.
It gets better… with Mission Farms CBD, you're not just easing symptoms, you're getting to the source of the problem. Our full-spectrum CBD combats inflammation and an over-active immune response to your inflamed joints and muscles. It prevents your body from over-reacting to damage.
Now with our extra-strength 1200mg and 2400mg CBD Gel pump bottles, your relief will be even stronger and faster. Try these stronger CBD concentrations that are even more effective!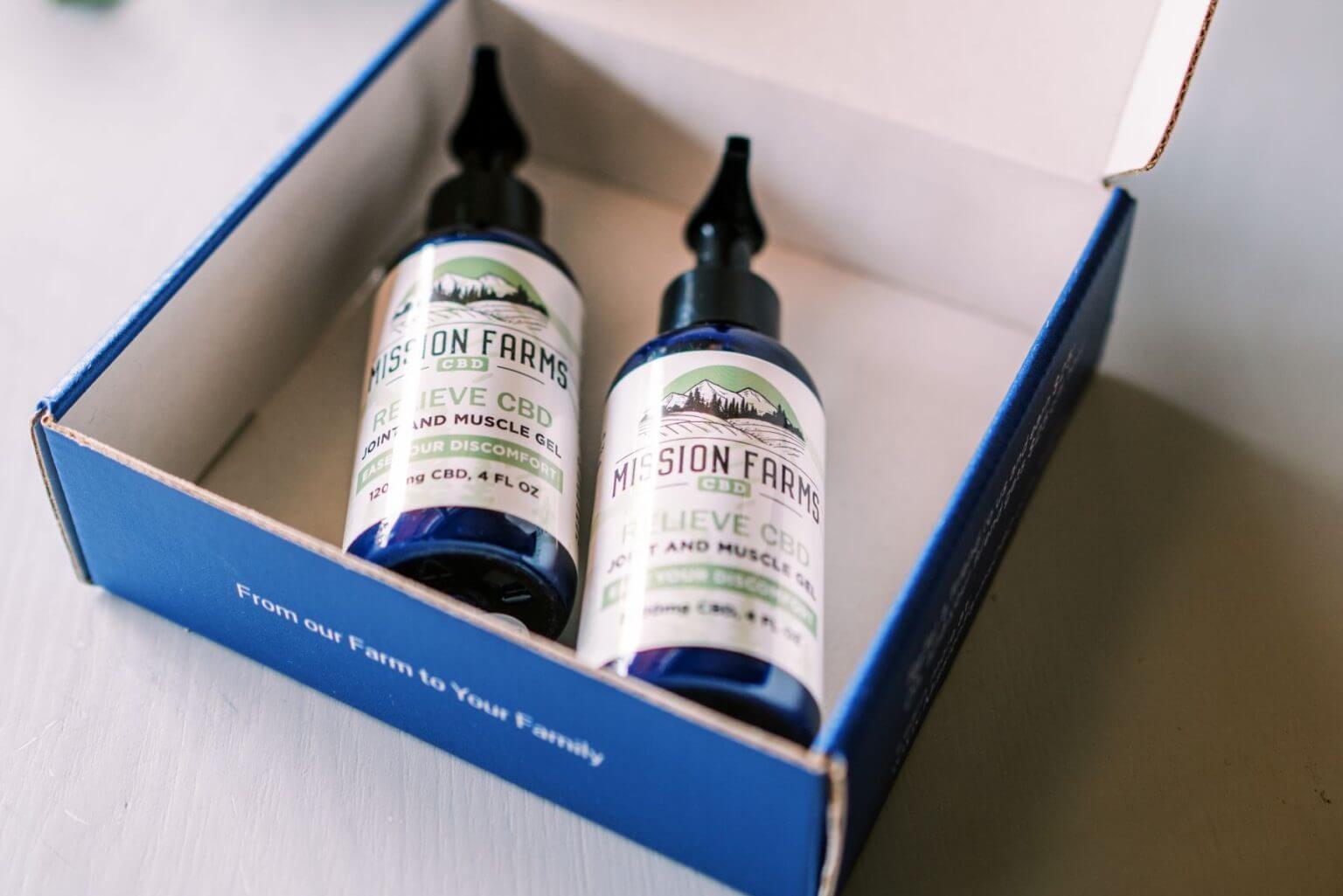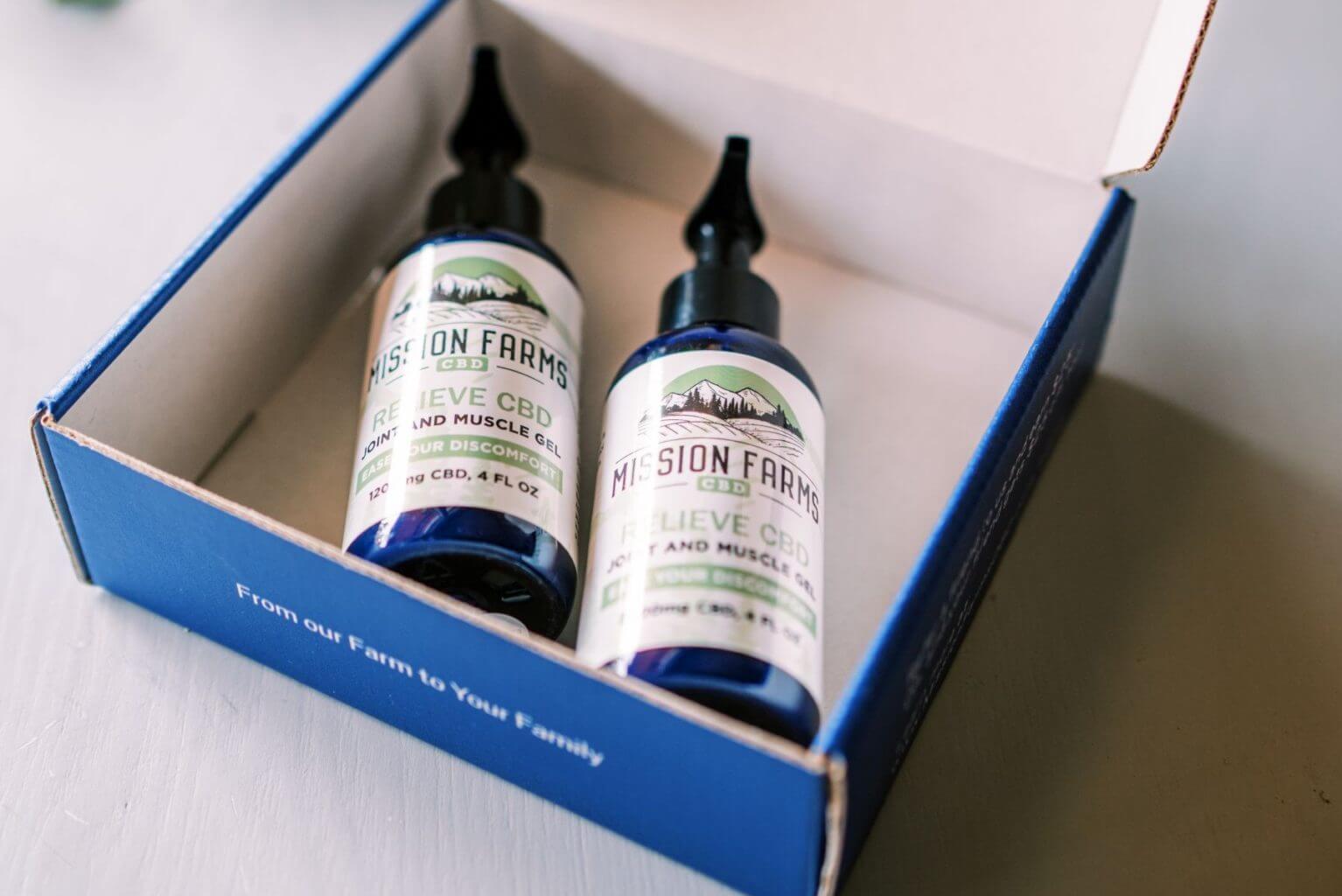 Key Ingredients:
Whole Hemp Extract: Premium, full-spectrum CBD straight from our farms
Organic Aloe Leaf Juice: Soothing, cooling and full of antioxidants
Spearmint, Peppermint, Grapefruit Peel, and Pine Needle Essential Oil: Contains the terpene Limonene which elevates the mood and decreases inflammation.
Rosemary and Sweet Basil Essential Oil: Contains the terpene Alpha Pinene, which is known to ease discomfort and inflammation.
Black Pepper Essential Oil: Contains the terpene Beta-Caryophyllene, which is known to ease discomfort.
Eucalyptus Essential Oil: Contains the terpene Eucalyptol which is known to reduce inflammation.
Capiscum and Camphor Essential Oil: Creates a warming sensation that relaxes muscles.
All Ingredients:
Organic Aloe Leaf Juice, Meadowfoam Seed Oil, Menthol Crystals, Capsicum Fruit Oleoresin, Whole Hemp Extract, White Camphor Bark Oil, Sweet Basil Leaf Oil, Black Pepper Oil, Roman Chamomile Flower Oil, German Chamomile Flower Oil, Cinnamon Leaf Oil, Citronella Oil, Eucalyptus Leaf Oil, Helichrysum Flower Oil, Ginger Root Oil, Pink Grapefruit Peel Oil, Juniper Berry Oil, Lemongrass Oil, Peppermint Oil, Pine Needle Oil, Ravensara Oil, Rosemary Leaf Oil, Spearmint Oil, Wild Oregano Oil, Glycerin, Witch Hazel Water, Organic Alcohol, Phenoxyethanol, Carbomer, Triethanolamine, Tetrasodium Glutamate Diacetate
Instructions for Use:
Massage a small amount into sore muscles or joints. Repeat as needed.

Become A Wholesale Partner
This product is not for use by or sale to persons under the age of 18. The statements on this website have not been evaluated by the Food and Drug Administration.
These products are not intended to diagnose, treat, cure, or prevent any disease. The claims are based on the personal experiences of our customers.