Why CBD + Essential Oils?
CBD (short for cannabidiol) is an organic compound found in hemp and cannabis plants. It is called a cannabinoid because it is unique to these plants, but it is in a class of common compounds produced by all plants, called terpenes. Terpenes are the natural oils that give plants their aroma, flavor, and color. CBD is unique among terpenes because of its ability to connect with over 65 cellular receptors in your body.
However, when CBD is combined with particular terpenes found in other essential oils, its benefits are enhanced. It is wiser to combine CBD and terpenes in a targeted approach to healing specific health conditions, rather using CBD alone, without additional terpenes from essential oils. This increased effectiveness of CBD when it is combined with additional terpenes (along with the natural flavonoids and cannabinoids of the plant) is called the Entourage Effect.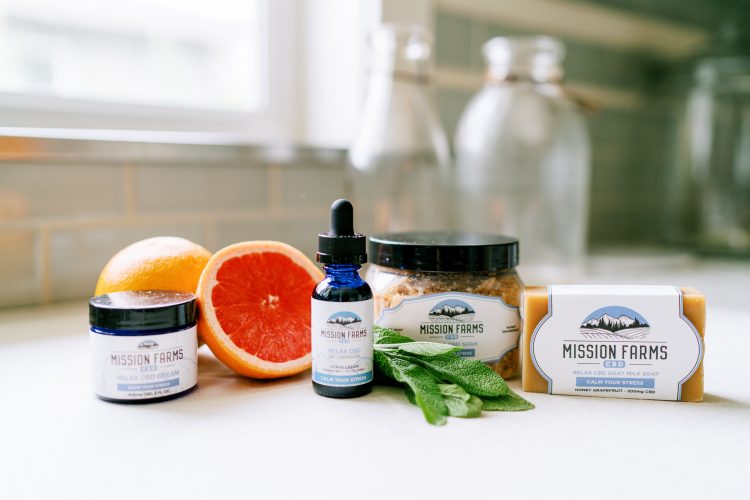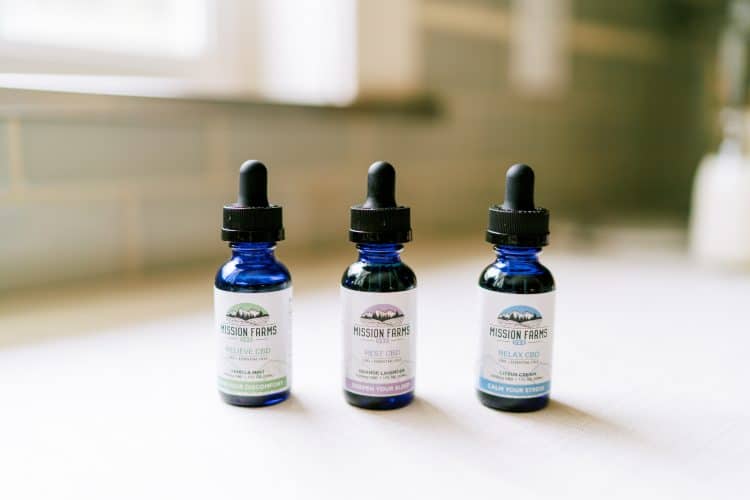 Targeting Sleep, Stress, and Discomfort  
At Mission Farms CBD, we not only use full-spectrum CBD distillate that contains the natural terpenes, flavanoids, and cannabinoids of the hemp plant. We enhance it with additional terpenes from essential oils.
For our REST CBD line, we combine CBD with essential oils that contain terpenes known for their sedating effects.
For our RELAX CBD line, we combine CBD with essential oils that contain terpenes known of their anti-stress effects.
For our RELIEVE CBD line, we combine CBD with essential oils that contain terpenes known for their anti-inflammatory and discomfort-relieving effects.
Try CBD from Mission Farms

Our CBD at Mission Farms works synergistically with these other terpenes to treat the desired health conditions. For example:
CBD + Terpene Humulene  —-> Reduces Discomfort
CBD + Terpene Linalool —-> Induces Sleep
CBD + Terpene beta Caryophyllene —-> Calms Stress
Most companies sell a plain old bottle of CBD. We combine our high-quality, full-spectrum CBD with other natural terpenes in essential oils because it is more effective. The science supports it.
Target your specific needs with CBD + Essential Oils from Mission Farms.  You will feel good again!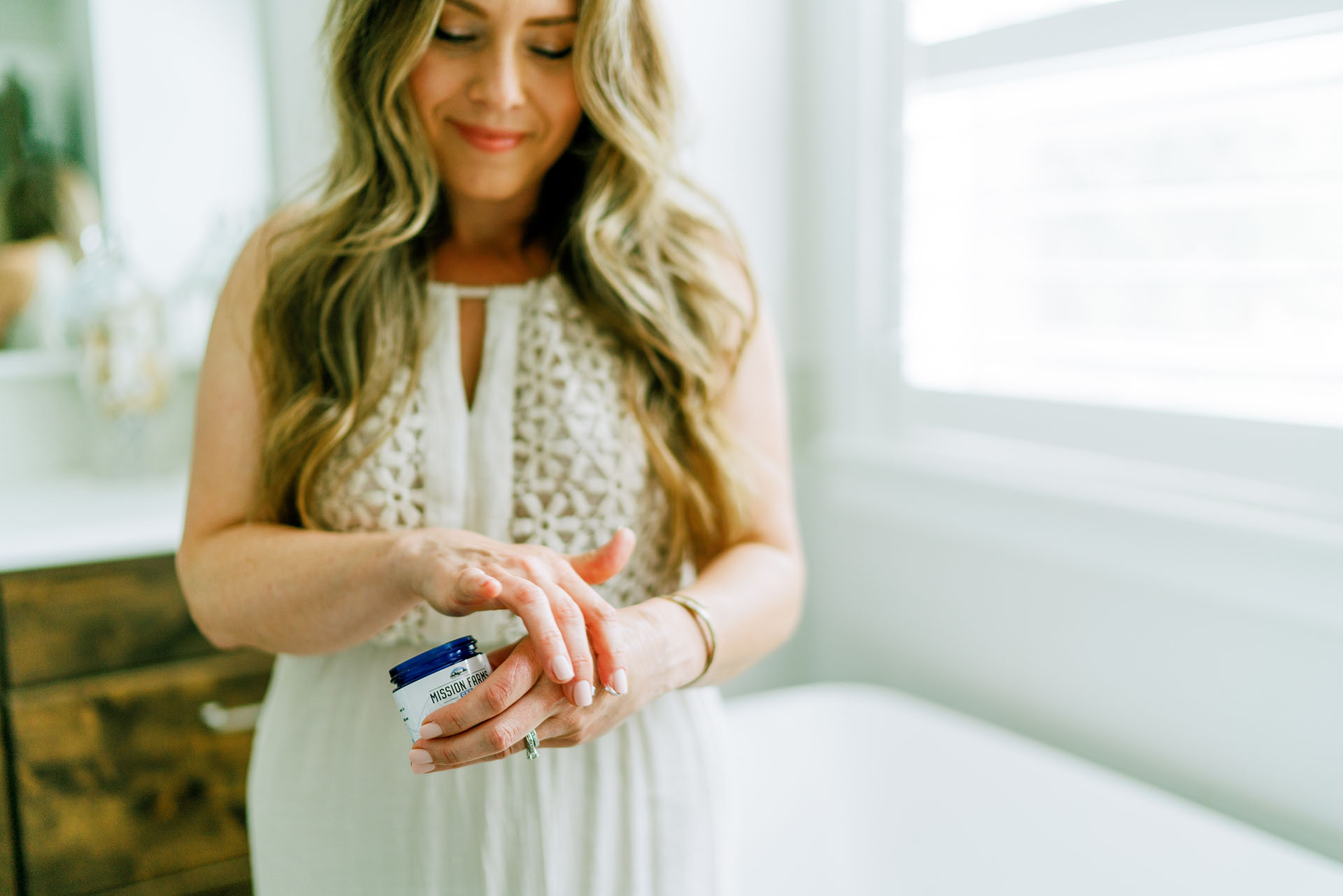 Our Customers are Feeling Good Again

Feel Good Again with these Targeted Blends of CBD and Essential Oils


This product is not for use by or sale to persons under the age of 18. The statements on this website have not been evaluated by the Food and Drug Administration.
These products are not intended to diagnose, treat, cure, or prevent any disease. The claims are based on the personal experiences of our customers.