SOOTHE YOUR BODY WITH OUR CBD BATH SOAKS
NEW!  NOW ALSO AVAILABLE IN A 3.5 OUNCE BAG!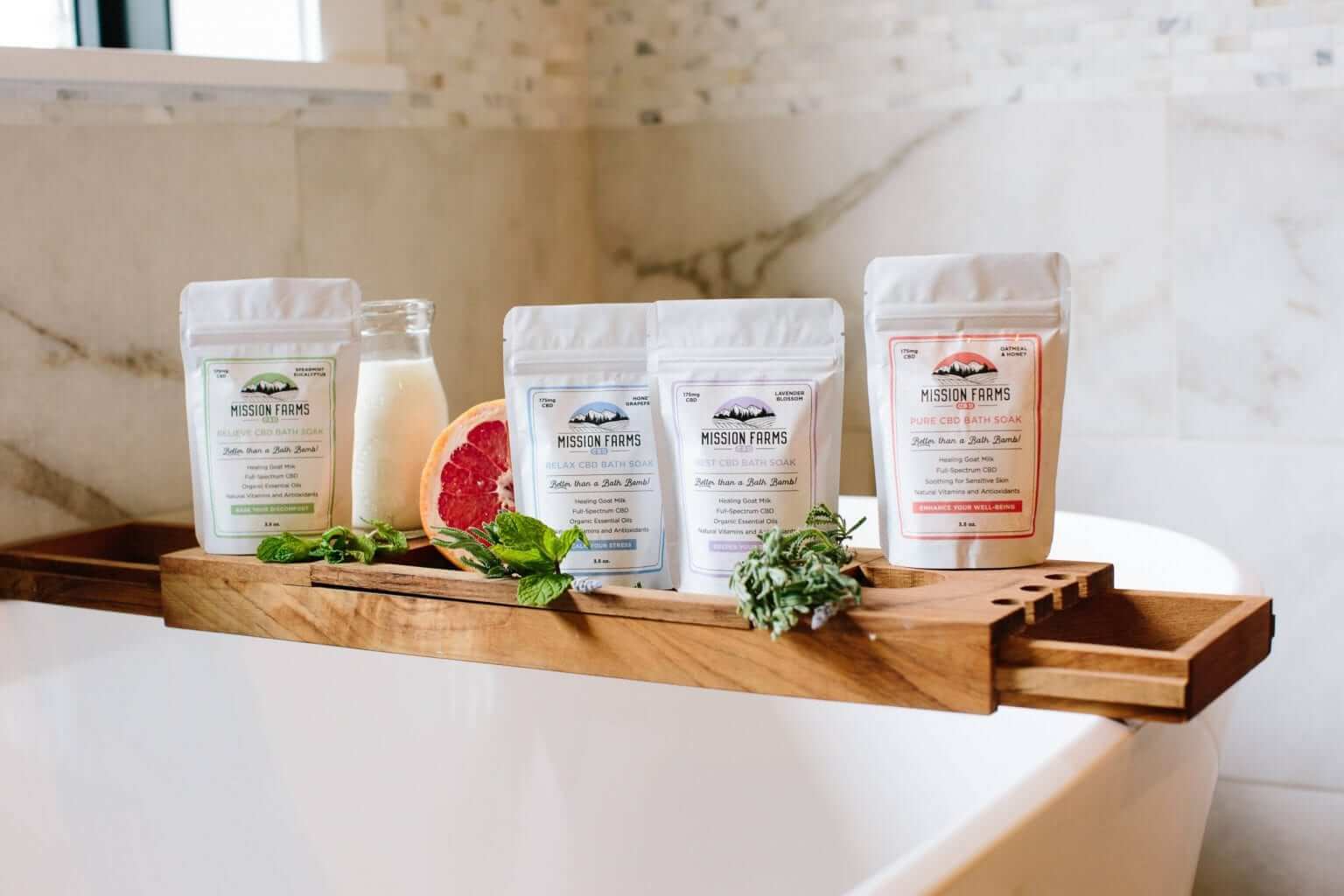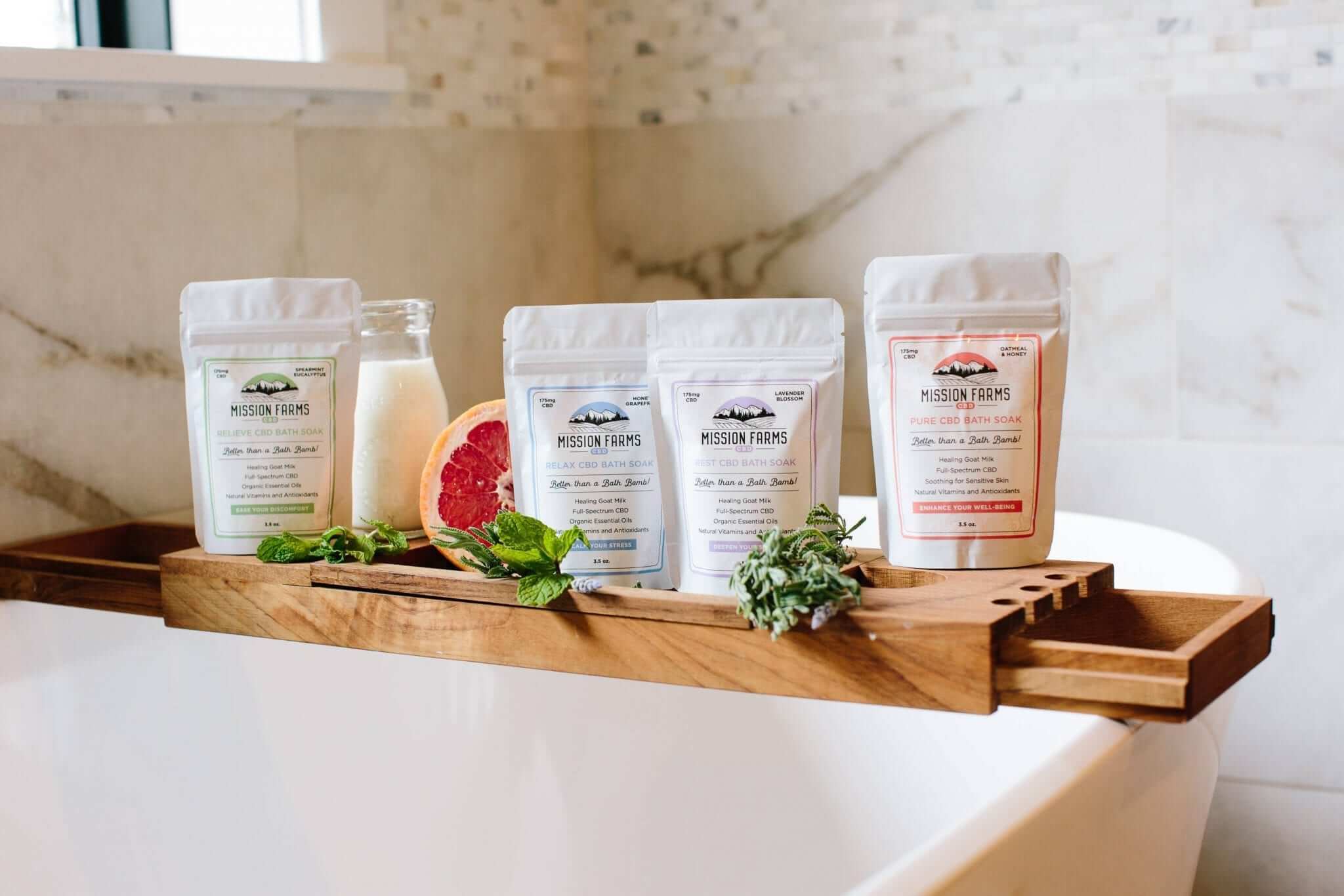 It's Better than a Bath Bomb! 
Our all-natural CBD Bath Soaks are loaded with goat milk, healing essential oils, and full-spectrum CBD. Add a handful of the CBD Bath Soak to a hot bath, then enjoy spa-like luxury in your own home. Emerge from your bath with deeply moisturized skin, soothed muscles, and a renewed spirit!
And now we offer our CBD Bath Soaks in two sizes! Try our NEW 3.5 ounce bags… they are the same great product, just with a new look! It's the equivalent amount of full-spectrum CBD per serving as in our 7 ounce containers.
Our new 3.5 ounce CBD Bath Soak bags are friendlier for the planet, a better shape and size for gifting, easier for travel, and more affordable for first-time users. Enjoy our new CBD Bath Soak bags in all four varieties!
GOAT MILK FOR LUXURIOUS SKIN
Goat milk is fantastic for our skin, which is why it's in our CBD Bath Soaks.
It has a high concentration of Vitamin A, which studies show helps to relieve ezcema, psoriasis, dry skin, age lines, and even acne. Goat milk also offers additional Vitamin D, E, and K, which also provide intense hydration.
Goat Milk is very high in MCT (medium chain triglycerides). This MCT bonds well with CBD, which means that the MCT will help your body to absorb the CBD in a deeper and faster way, delivering CBD to tense muscles quickly.
Lastly, goat milk is also high in alpha-hydroxy acid, which helps to exfoliate dead skin cells by attacking the glue that holds them together. The result: new, brighter skin!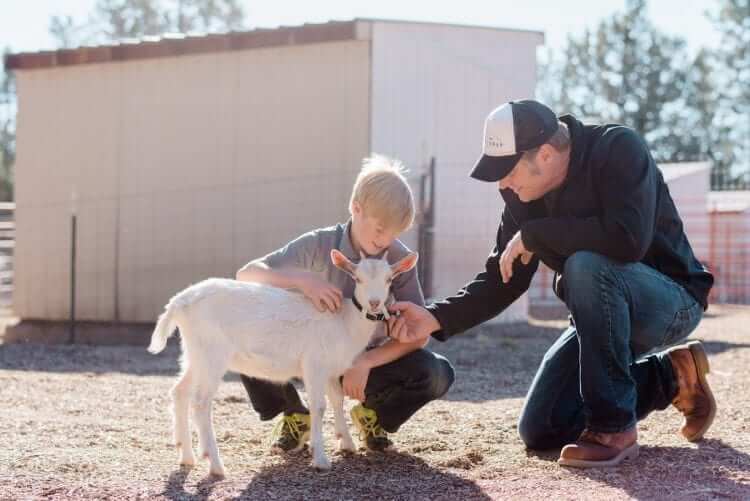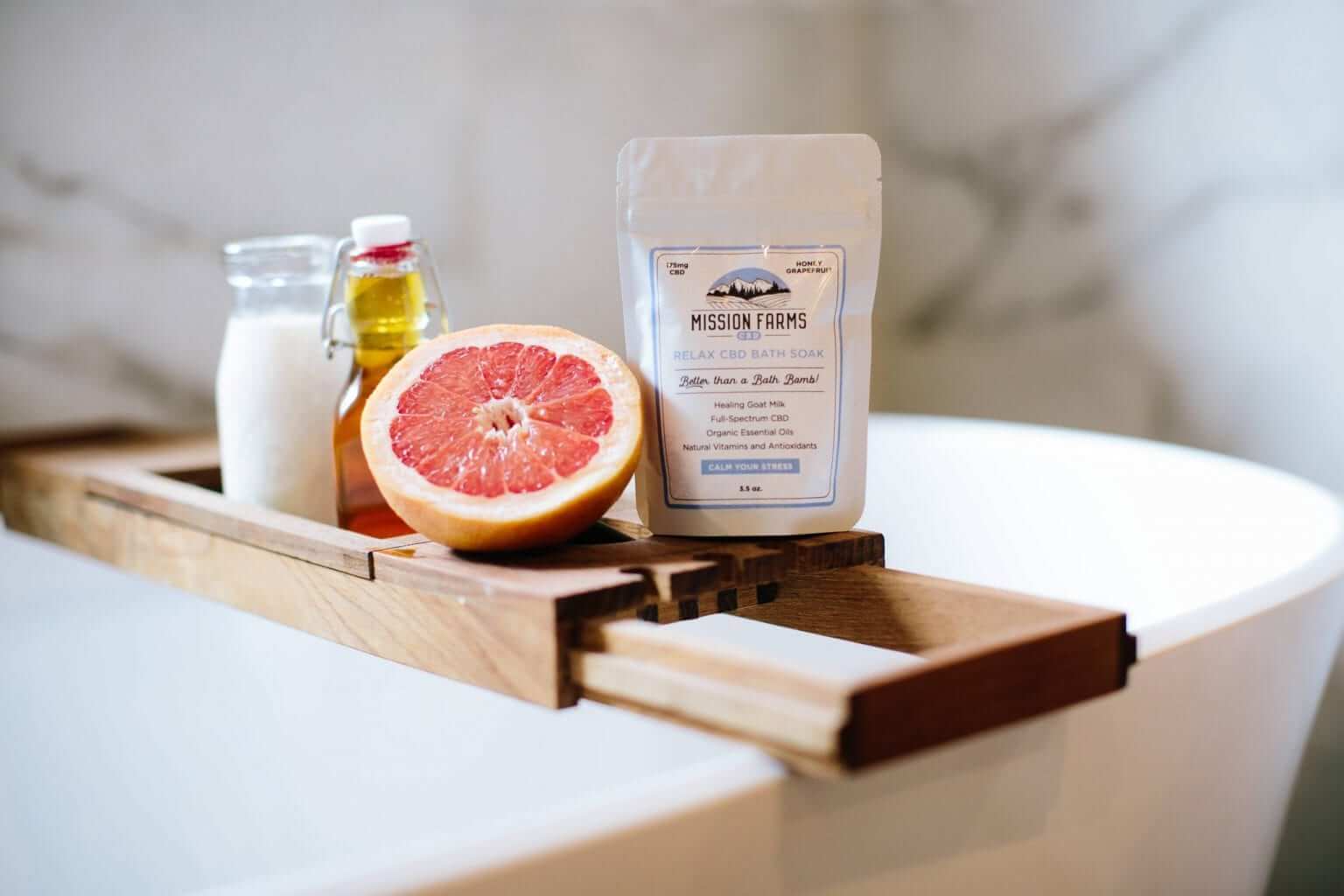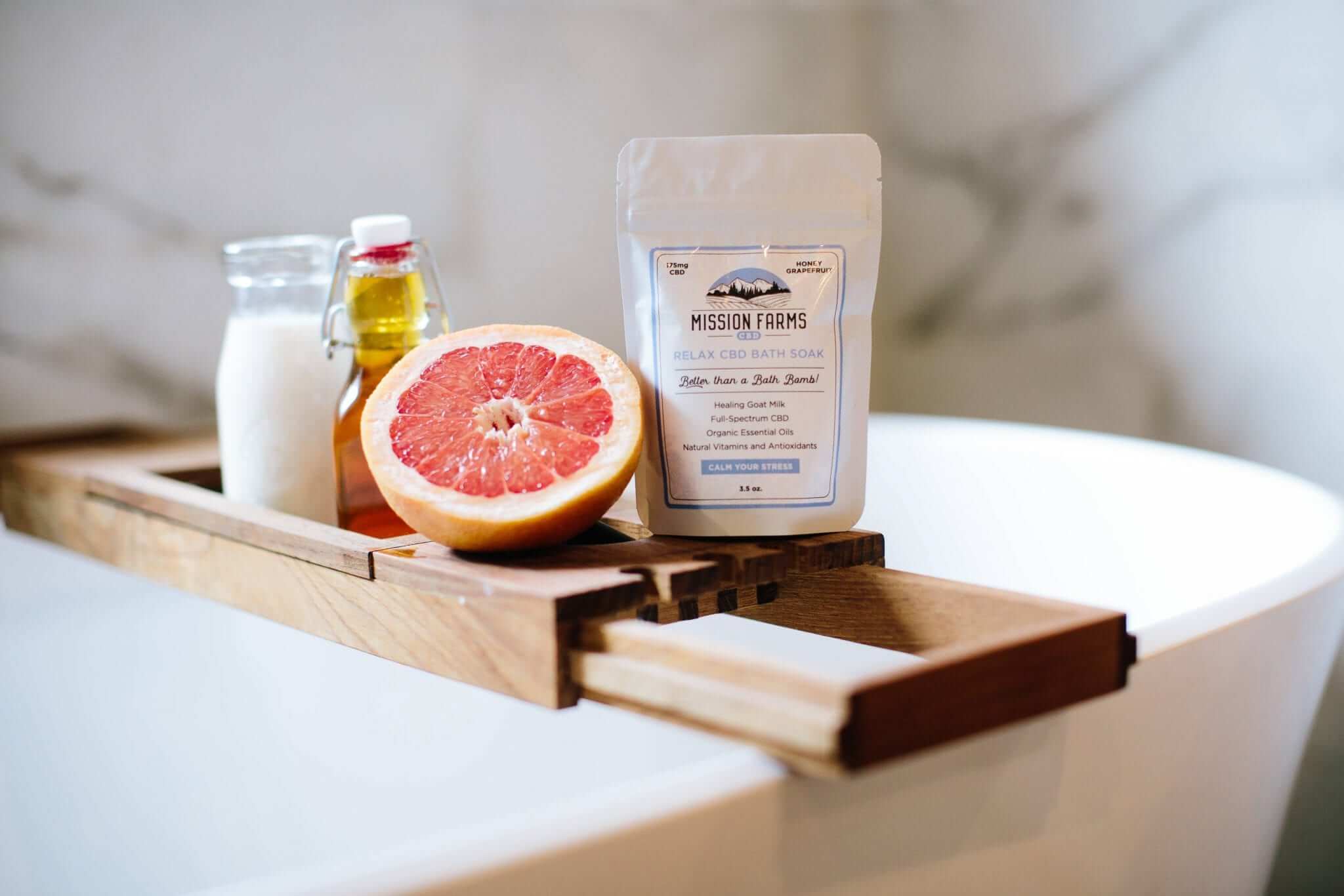 Crafted for Specific Conditions
As always, we at Mission Farms CBD craft our products to treat your specific conditions. Each CBD Bath Soak has additional essential oils that help target and magnify the effect of our full-spectrum CBD.
Rest CBD Bath Soak has lavender to prepare your body for sleep.
Relax CBD Bath Soak has grapefruit and ylang ylang to relax your nervous system.
Relieve CBD Bath Soak has spearmint and eucalyptus to ease discomfort and reduce inflammation.
Pure CBD Bath Soak has honey and oatmeal for extra-sensitive skin.
It's better than a Bath Bomb!
All-Natural, All the Time
Your skin is your body's largest organ. What goes on your skin goes in your body.
That's why our CBD Goat Milk Soaks are 100% natural. No chemicals, dyes, parabens, or anything artificial.
What's in our CBD Bath Soaks?
Fresh, Raw Goat's Milk: Naturally exfoliates and supports healthy skin renewal
Coconut Oil: Extremely moisturizing and softening
Olive Oil: Loaded with the vitamins your skin craves
Palm Oil: Has antioxidants that combat and reverse harmful UV skin damage
Whole Hemp Extract: Premium organically-farmed, full-spectrum CBD straight from our farms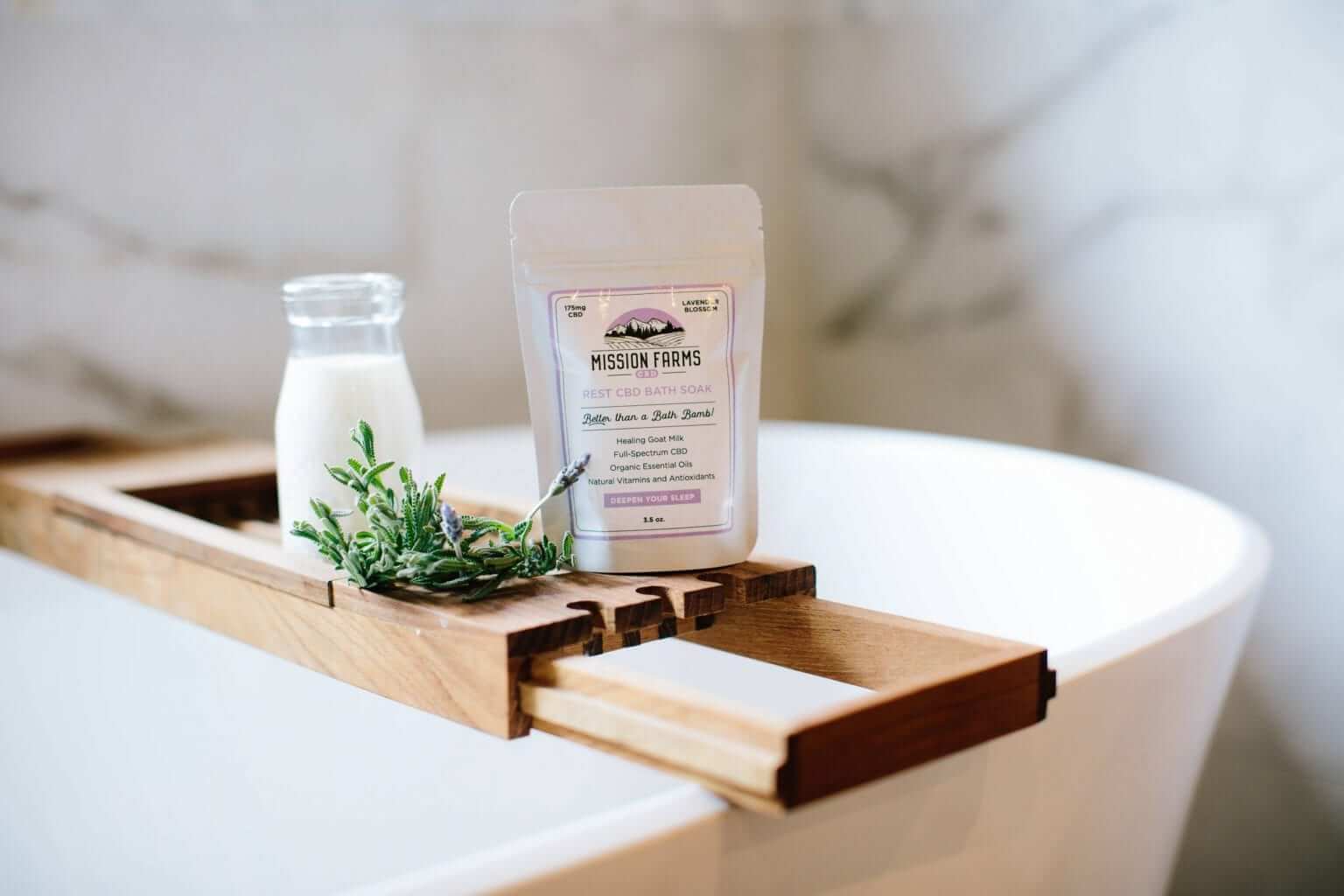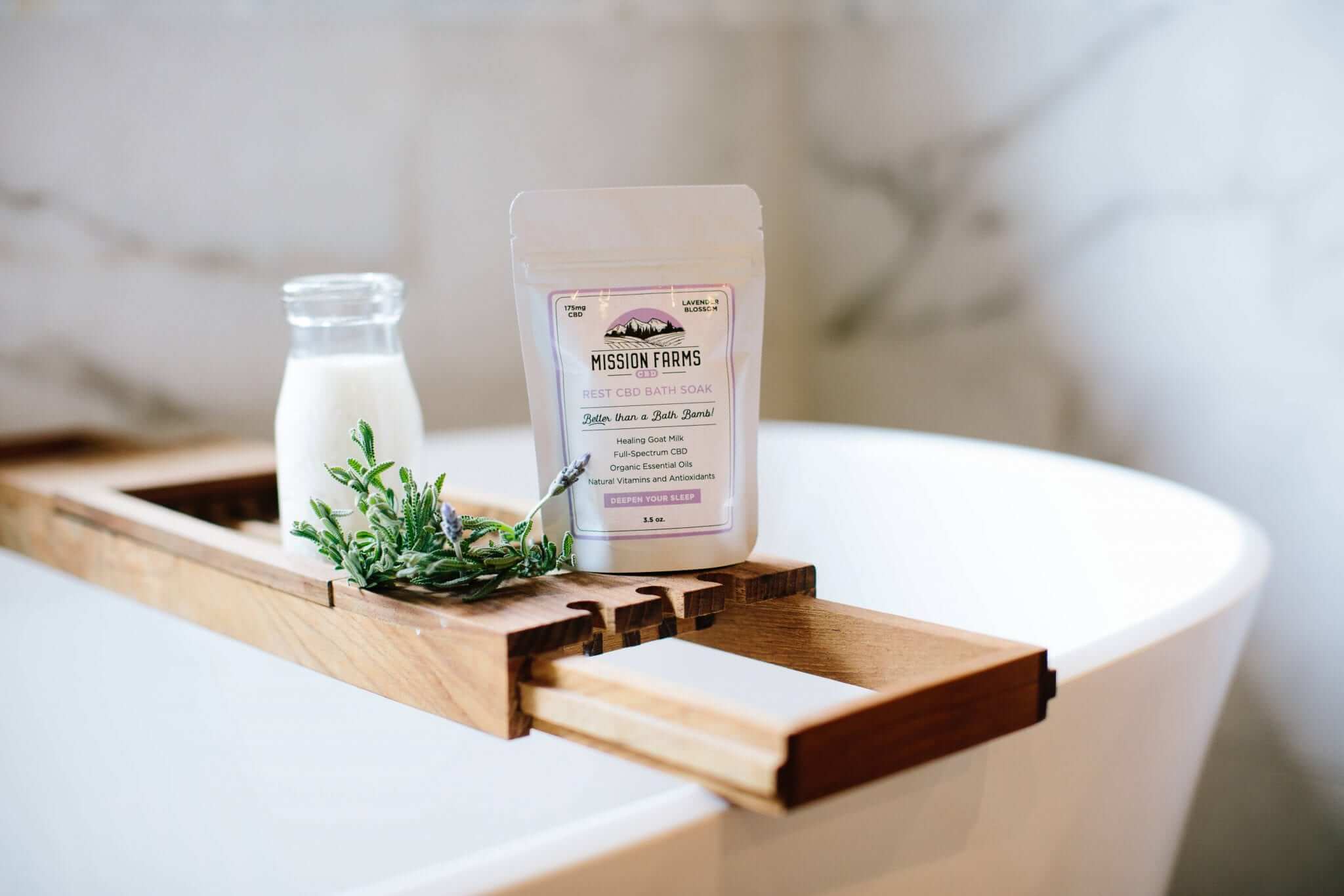 Become A Wholesale Partner
This product is not for use by or sale to persons under the age of 18. The statements on this website have not been evaluated by the Food and Drug Administration.
These products are not intended to diagnose, treat, cure, or prevent any disease. The claims are based on the personal experiences of our customers.