Discover the Best CBD Products in Texas!
Updated August 11, 2023
Published August 11, 2023

Ben Joyce
Experience the power of natural wellness with our premium, CBD oils, topicals, and more.
Cannabidiol, commonly referred to as CBD, has garnered significant attention in the health and wellness sector in recent years. Derived from the hemp plant, CBD is attributed to a multitude of potential health benefits, including alleviating anxiety, stress, and chronic pain. Although the acquisition and use of CBD are permissible in the majority of US states, specific regulations vary by state. Texas is not exempt from such variations. This article offers an in-depth overview of purchasing CBD products in Texas, taking into account the intricacies of local guidelines.
Is CBD Oil Legal in Texas?
In Texas, CBD is lawful, subject to specific guidelines. The 2018 Farm Bill federally decriminalized hemp, a sentiment mirrored by Texas with the enactment of House Bill 1325, which also excluded hemp from controlled substances. Thus, while hemp-derived CBD is permissible in Texas, consumers should purchase from authorized dealers.
A pivotal specification is the THC content in the CBD product. The federal threshold for THC is 0.3%; products exceeding this limit are illicit. Consequently, before purchasing, one should ascertain the CBD's origin and its THC concentration.
Texas does recognize a limited medical marijuana program. The 2015 Texas Compassionate Act permits severe epilepsy patients to acquire low-THC CBD oil with a prescription, which necessitates the endorsement of two doctors.
A notable challenge is the state's field tests, unable to differentiate between marijuana and hemp-derived CBD. This ambiguity could lead to wrongful arrests until lab results validate the product's THC levels. Thus, for consumer protection, procuring CBD oil with a third-party lab's Certificate of Analysis is advisable, ensuring the product adheres to the federal THC guidelines.
TLDR: After the 2018 Farm Bill legalized hemp, Texas passed House Bill 1325 which removed it from the list of controlled substances. This means that CBD oil derived from hemp is legal in Texas as long as it is purchased from licensed sellers.
Where to Buy CBD in Texas?
You can acquire CBD products both online and in physical outlets in Texas:
Online: Opting for online shopping provides access to a broader range of products, coupled with the convenience of doorstep delivery. It also grants the opportunity to delve into the brand's background, peruse customer feedback, and juxtapose different products. Trustworthy online sellers will invariably include third-party laboratory verifications for their offerings. Mission Farms CBD is the premier online destination for procuring CBD items in Texas.
Physical Stores: Local dispensaries, health-oriented shops, and pharmacies in Texas frequently feature CBD merchandise. If you're purchasing from a brick-and-mortar establishment, ascertain that the product is intact, within its use-by date, and is accompanied by a third-party lab's certificate of analysis. This certificate vouches for the item's CBD concentration and its purity from detrimental components.
What CBD Products Can You Buy From Mission Farms in Texas?
If you're in Texas and searching for top-tier CBD products, your search ends at Mission Farms CBD. Boasting an extensive product lineup that spans CBD gummies, oils, gels, soft gels, topicals, mints, bath items, and even CBD offerings for pets, Mission Farms CBD is setting new standards in the online CBD landscape in the Lone Star State.
The essence of Mission Farms CBD is rooted in nature's potency. Employing responsibly-sourced, pristine CBD, the brand's products capitalize on the innate attributes of the hemp plant, aiming to furnish customers with a serene, therapeutic experience. The distinguishing factor for Mission Farms is its purity pledge—each item is devoid of detrimental additives and pesticides, ensuring consumers relish solely the organic advantages of CBD.
Their CBD gummies are particularly cherished by patrons, packed with zest while imparting a robust CBD effect. They're ideal for CBD novices or those favoring an effortless consumption mode. For a more classical touch, Mission Farms showcases CBD oils and soft gels, an optimal addition to your daily health regimen.
For individuals pursuing topical solutions, Mission Farms' CBD topicals provide focused aid to troubled zones, fostering recuperation and relaxation. The mints serve as a refreshing and understated CBD conduit, apt for mobile usage, whereas the bath items transform each bath into a soothing indulgence.
And for our furry allies, Mission Farms extends a CBD range for pets, allowing your beloved pets to also benefit from CBD's virtues.
In Texas's dynamic online CBD sphere, Mission Farms CBD distinguishes itself through its allegiance to excellence, integrity, and client contentment. Their versatile product assortment caters to the diverse requisites of CBD aficionados, promising a perfect fit for all. Whether you're venturing into CBD or are an adept user, experience nature's gift with Mission Farms CBD—embark on your wellness odyssey today!
Texas's most sought-after CBD products encompass CBD Gummies, CBD Oils, CBD Gels, CBD Soft gels, CBD Topicals, CBD Mints, CBD Bath Items, and CBD for Pets.
How to Find the Best Cbd Product in Texas?
Make sure the CBD product is safe and of high quality, no matter where you buy it. Here are some things to consider:
Third-Party Lab Testing: This confirms the product's stated CBD content, compliance with legal THC levels, and absence of impurities. .
Source of Hemp: Opt for brands that obtain their hemp from supervised US farms since the hemp's caliber can influence the CBD product's quality.
Extraction Method:

 

CO2 extraction is viewed as the benchmark because it yields a premium and uncontaminated extract.
Brand Reputation:

 

Select brands that have favorable customer feedback and operate with clarity in their business dealings.
Gummies
Rest CBD Gummies:
These tasty, evening delights blend quick-release, high-potency Nano CBD with the trusted efficacy of organic Full Spectrum CBD. As a component of our Full Spectrum Max range, we've incorporated sleep-enhancing elements such as CBN, THC, Lemon Balm, and Valerian Root to aid in falling asleep swiftly, ensuring a restful night, and awakening rejuvenated.
Pure CBD Gummies with Nano CBD:
These daily health-enhancing gummies blend rapid-response, high-concentration Nano CBD with the trusted benefits of organic Full Spectrum CBD in a naturally appetizing snack. They offer a convenient method to achieve comprehensive health benefits, encompassing stress relief, pain management, improved sleep, and beyond.
Oils
Full Spectrum Max:
Our latest CBD oils are custom blends of Full Spectrum CBD, boosted with organic Essential Oils and selected Cannabinoids (CBN, CBG, CBDa, CBC) to provide powerful, targeted relief. They are available in Rest, Relax, and Relieve CBD oil.
Full Spectrum Plus:
Our expertly crafted CBD oil blends are tailored to provide targeted relief with Rest, Relax, and Relieve varieties. Each blend is carefully formulated with Full Spectrum CBD and organic Essential Oils to ensure maximum efficacy..
Full Spectrum:
Our CBD Oil boasts a truly one-of-a-kind blend of Full Spectrum CBD and all-natural flavors, working in harmony to enhance your overall well-being across mind, body, and emotions.
Topicals
Our CBD-infused topicals amalgamate our Full Spectrum CBD, hailed from the "Napa Valley of Hemp," with select high-quality ingredients, making them both efficacious and pleasurable to apply.
Relieve CBD Gel:
The RELIEVE CBD JOINT AND MUSCLE GEL fuses Full Spectrum CBD sourced from our fields, calming aloe, and a symphony of warming/cooling essential oils plus menthol. This top-selling formulation swiftly diminishes discomfort and inflammation, enabling you to indulge in your beloved activities.
Relieve CBD Balm Stick:
Our RELIEVE CBD BALM STICK is crafted from Full Spectrum CBD from our estate, therapeutic oils, and a cooling menthol sensation. It offers enduring respite from pain and inflammation. Its compact design and spill-proof nature make it a perfect travel companion for any outing.
Relieve CBD Roll On:
The RELIEVE CBD ROLL-ON combines our farm's Full Spectrum CBD with organic essential oils. This conveniently-sized roll-on, boasting a refreshing scent, is designed to alleviate discomfort and inflammation on-the-go.
CBD Goat Milk Creams:
The CBD GOAT MILK CREAMS are a decadent fusion of Full Spectrum CBD from our farmstead, curative goat milk, and organic essential oils. These creams not only provide targeted relief but also lavish your skin with nourishment.
Bath Products
For those in Texas looking to elevate their personal care routine, Mission Farms CBD offers an exquisite range of products.
CBD Bath Soaks:
Experience a serene spa-like indulgence in your own bathroom with our natural CBD Bath Soaks. Infused with goat milk, therapeutic essential oils, and premium Full Spectrum CBD, simply sprinkle a portion into a warm bath and let relaxation wash over you.
CBD Goat Milk Soaps:
Treat your skin to our pure goat milk soap, boosted with Full Spectrum CBD and essential oils. As you lather up, you'll not only cleanse but also moisturize and rejuvenate your skin. Proudly free from harmful chemicals and parabens, our soaps contain only non-GMO ingredients, ensuring a wholesome bathing ritual.
CBD Creams:
Our goat milk-infused creams are the ultimate post-bath treat. Famed for its nourishing properties, goat milk is a powerhouse of skin-loving nutrients. Combine that with our esteemed Full Spectrum CBD from the renowned "Napa Valley of Hemp", and you have a lavish cream that your skin will thank you for.
Why Choose MFCBD to Buy CBD Products In Texas?
· Locally-sourced, high-quality hemp
· Tested for purity and potency
· Sustainable farming practices and eco-friendly packaging
· A wide variety of products to suit your needs
· Exceptional customer service and support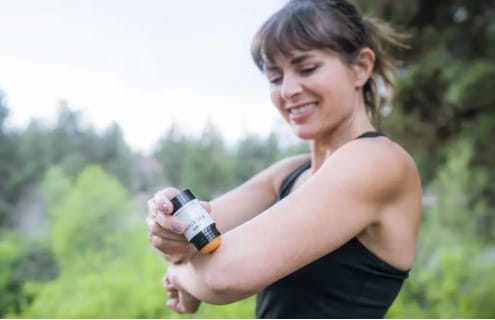 FAQs
What is CBD?
CBD is a natural compound found in hemp plants that may have therapeutic benefits. Unlike THC, it does not cause psychoactive effects.
Is it legal to sell CBD products in Texas?
Yes, as of the time of this writing, CBD products are legal to sell in Texas as long as they meet certain requirements, such as originating from hemp and containing less than 0.3% THC.
Are your CBD products third-party tested?
Absolutely. We firmly believe in transparency and quality. Hence all our products undergo stringent third-party laboratory testing for quality, purity, and potency.
What kinds of CBD products do you sell?
We offer a wide range of CBD products, including CBD oils, edibles, topicals, capsules, etc. We aim to cater to all sorts of customer preferences and needs.
What are the potential benefits of using CBD products?
While we cannot make specific health claims, many people use CBD products for a variety of reasons. These can include potential relief from anxiety, pain, sleep issues, and inflammation.
How should I store my CBD products?
We recommend storing our CBD products in a cool, dry place away from direct sunlight to maintain their quality and longevity.
Do I need a prescription to buy CBD products in Texas?
In Texas, you do not need a prescription to purchase hemp-derived CBD products containing 0.3% THC or less. However, certain medical CBD products with higher THC content may require a prescription under specific medical programs.
Can you ship CBD products to all parts of Texas?
Absolutely, we ship our CBD products to all areas within Texas.
Do I need a Texas medical marijuana card to purchase CBD?
In Texas, you do not need a medical marijuana card to purchase hemp-derived CBD products with 0.3% THC or less. However, a Texas medical marijuana card is required to access CBD products with higher THC concentrations under the state's medical cannabis program.
Are there any restrictions on CBD sales in specific Texas cities?
In Texas, while the state has set guidelines for the sale of CBD products, individual cities may have their own regulations or nuances. It's essential to check local ordinances and regulations before selling or purchasing CBD in specific Texas cities.
Do you participate in Texas-based events or expos?
Please follow us on social media for updates on our event participation.
Can Texas tourists buy your CBD products?
Yes, tourists in Texas can purchase our CBD products just as residents can.
Are Texas senior citizens allowed to buy CBD?
Absolutely. Texas senior citizens are allowed to buy CBD unless they have a health condition that does not allow it. In that case, they need to discuss with their doctor first before purchasing CBD products.
Are your CBD products available in Texas pharmacies?
Some of our CBD products are available in select pharmacies throughout Texas. Please get in touch with your local pharmacy to find out if they carry our products.
Do you offer same-day delivery in Texas?
Please refer to our Shipping and Delivery page for more information.
How Do I Use Cbd?
You can use CBD and feel the positive effects from it in a few different ways. You can use it topically through our Creams, Balms, or Gels, or orally through our Oils or Gummies. The products you choose can be based on personal preference; maybe you prefer ingesting your CBD instead of rubbing it on your skin or maybe you prefer a combination of both topical and oral. It can also be based on the effect you are hoping to achieve like better sleep, pain and inflammation or stress. Everyone is different so what works for others might not work for you. Sometimes it takes a little experimenting!
Where is mission farms cbd made?
Our products are all hand-crafted using hemp grown in the Bend, Oregon region, also known as the "Napa Valley of Hemp". The nutrient-rich, volcanic soil from Central Oregon helps us grow the healthy, tall, and lush hemp plants we use in all our CBD products. Our plants are planted, tended, and harvested by hand. We then press the oils and infuse them with organic flavorings and essential oils. So, everything we sell is proudly made in the USA, specifically in Oregon.
What Ingredients Are in Your Products?
Our products are as pure as they can be, with no fillers, no pesticides, no preservatives, and no ingredients that you can't pronounce. The coconut oil, essential oils, and flavorings in our ingestible products are certified organic. For the exact listing of which essential oils and flavors we add into our products, visit each unique product page. You will find the ingredient listing toward the bottom of the page.
What is your return policy?
If you are dissatisfied with your product, we will grant you a refund for the same dollar value of your product purchase once you return your product to us. When we receive your returned product, you will then be granted a full refund of your purchase price. This can be granted as either a refund on your credit card or as store credit to your account, whichever you prefer. To begin the process of returning your product, please contact [email protected]. You can also read more about our return policy here. You must contact us within 30 days of your purchase in order to receive your refund.
Do you offer free shipping?
Yes, we offer free shipping on orders $75 and over!