Discover the Best CBD Products in California!
Updated August 30, 2023
Published August 30, 2023

Ben Joyce
Discover the magic of nature's well-being with our top-notch CBD oils, creams, and other goodies!
CBD, that amazing extract from the hemp plant, has been making waves in the health world recently. From helping with stress and anxiety to soothing persistent aches, it's no wonder everyone's talking about it. If you're in the US, the rules can vary from state to state, and yep, California has its own set of guidelines. Don't worry, though! This article's got you covered on how to pick up CBD products in the Sunshine State, all while staying on the right side of local rules.
Is CBD Oil Legal in California?
CBD oil, derived from the hemp plant, is legal in California. The Golden State has always been more progressive when it comes to cannabis and its derivatives. The legalization of recreational marijuana in 2016 through Proposition 64 also paved the way for a more lenient approach towards CBD and its related products.
The 2018 Farm Bill federally legalized hemp-derived CBD, clarifying its legal status across the United States, including California. This means that CBD oil derived from hemp, which contains less than 0.3% THC (the psychoactive compound found in cannabis), can be legally produced, sold, and consumed in the state.
However, it's essential to differentiate between hemp-derived CBD oil and marijuana-derived CBD oil. While hemp-derived CBD oil is legal, marijuana-derived CBD oil is only legal for those with a medical recommendation or if purchased from licensed recreational marijuana dispensaries, given the higher THC content. So, while you can buy CBD oils, tinctures, and other non-edible products freely, be cautious about where and how you acquire edible CBD products in California.
Where to Buy CBD in California?
CBD products are available for purchase both in brick-and-mortar stores and online in California.
Online: Shopping online offers the added perks of a broader product selection and the convenience of doorstep delivery. Taking the online route also lets you dive deeper into brand backgrounds, scour reviews, and effortlessly compare various products. When looking for credible online retailers, ensure they furnish third-party lab reports for their offerings. For instance, Mission Farms CBD is a top-notch online destination to procure CBD products in California.
Physical Stores: In California, you can spot CBD products in local dispensaries, health-centric stores, and pharmacies. When making a purchase at a brick-and-mortar store, it's vital to check that the product is securely sealed, hasn't surpassed its use-by date, and is accompanied by a certificate of analysis from an unbiased third-party lab. This certificate vouches for the product's genuine CBD content and its purity, free from any detrimental substances.
What CBD Products Can You Buy From Mission Farms in California?
If you're in California and searching for top-notch CBD products, your search ends at Mission Farms CBD. Pioneering the online CBD market in the Golden State, Mission Farms CBD boasts an enviable lineup that encompasses CBD gummies, oils, gels, soft gels, topicals, mints, bath essentials, and even specialized CBD products for pets.
Mission Farms CBD embodies the spirit of California's nature. Drawing from sustainably-sourced, pristine CBD, their products capture the innate wonders of the hemp plant, aiming to deliver a serene, healing touch for users. What distinguishes Mission Farms is its unwavering commitment to purity. Each product is devoid of harmful additives and pesticides, ensuring Californians experience the genuine, holistic advantages of CBD.
Their CBD gummies are a Californian favorite, rich in flavor and packing a robust CBD impact. Ideal for CBD newcomers or those who prefer a handy intake method, these gummies stand out. Those inclined towards traditional methods can opt for Mission Farms' CBD oils and soft gels, seamlessly blending into any Californian wellness routine.
Seekers of topical benefits will find solace in Mission Farms' CBD topicals, offering precise relief, fostering recuperation, and calmness. The CBD mints are a fresh, discreet option for those always on the move, and their bath products transform each bath into a serene, rejuvenating escapade.
And for our cherished pets, Mission Farms extends its CBD expertise, ensuring they too savor the CBD rewards.
Amidst California's vibrant online CBD landscape, Mission Farms CBD emerges as a beacon of quality, integrity, and customer delight. With a diverse assortment tailored to cater to every Californian's CBD needs, there's a match for everyone. Dive into the CBD universe or deepen your existing journey with Mission Farms CBD—California's wellness adventure starts here!
Top picks in California include CBD Gummies, CBD Oils, CBD Gels, CBD Soft gels, CBD Topicals, CBD Mints, CBD Bath luxuries, and CBD offerings for Pets.
How to Find the Top CBD Product in California?
Regardless of where you purchase your CBD, you should ensure the product is safe and of high quality. Consider the following points:
Third-Party Lab Testing:

This ensures that the product contains the advertised amount of CBD, is under the legal THC limit, and is free from contaminants.

Source of Hemp:

Prefer brands that source their hemp from regulated US farms, as the quality of hemp can affect the quality of the CBD product.

Extraction Method:

CO2 extraction is considered the gold standard as it provides a high-quality and pure extract.

Brand Reputation:

Choose brands with good customer reviews and transparent business practices.
Why Choose MFCBD?
· Locally-sourced, high-quality hemp
· Tested for purity and potency
· Sustainable farming practices and eco-friendly packaging
· A wide variety of products to suit your needs
· Exceptional customer service and support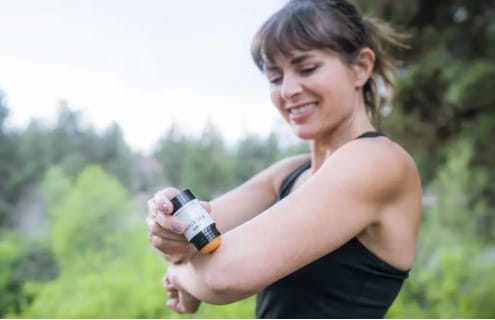 FAQs
What is CBD?
CBD is a natural compound found in hemp plants, known for its potential therapeutic effects without the "high" of THC..
Is it legal to sell CBD products in California?
Yes, CBD products are legal to sell in California as long as they meet certain requirements, such as originating from hemp and containing less than 0.3% THC.
Are your CBD products third-party tested?
Absolutely. We firmly believe in transparency and quality. Hence all our products undergo stringent third-party laboratory testing for quality, purity, and potency.
What kinds of CBD products do you sell?
We provide an extensive selection of CBD products such as oils, edibles, topicals, and capsules to meet diverse customer preferences and needs.
What are the potential benefits of using CBD products?
While we cannot make specific health claims, many people use CBD products for a variety of reasons. These can include potential relief from anxiety, pain, sleep issues, and inflammation.
How should I store my CBD products?
We recommend storing our CBD products in a cool, dry place away from direct sunlight to maintain their quality and longevity.
Do I need a prescription to buy CBD products in California?
No, you do not need a prescription to buy CBD products in California. However, we recommend speaking to a healthcare professional if you're considering CBD for therapeutic purposes.
Can you ship CBD products to all parts of California?
Absolutely, we ship our CBD products to all areas within California.
Do I need a California medical marijuana card to purchase CBD?
No, you do not need a California medical marijuana card to purchase our CBD products as they are derived from hemp and contain less than 0.3% THC.
Are there any restrictions on CBD sales in specific California cities?
It is always a good idea to check your local regulations, as they can change.
Do you participate in California-based events or expos?
Please follow us on social media for updates on our event participation.
Can California tourists buy your CBD products?
Yes, tourists in California can purchase our CBD products just as residents can.
Are California senior citizens allowed to buy CBD?
Absolutely. California senior citizens are allowed to buy CBD unless they have a health condition that does not allow it. In that case, they need to discuss with their doctor first before purchasing CBD products.
Are your CBD products available in California pharmacies?
Some of our CBD products are available in select pharmacies throughout California . Please get in touch with your local pharmacy to find out if they carry our products.
Do you offer same-day delivery in California ?
Please refer to our Shipping and Delivery page for more information.
How Do I Use Cbd?
You can use CBD and feel the positive effects from it in a few different ways. You can use it topically through our Creams, Balms, or Gels, or orally through our Oils or Gummies. The products you choose can be based on personal preference; maybe you prefer ingesting your CBD instead of rubbing it on your skin or maybe you prefer a combination of both topical and oral. It can also be based on the effect you are hoping to achieve like better sleep, pain and inflammation or stress. Everyone is different so what works for others might not work for you. Sometimes it takes a little experimenting!
Where is Mission Farms CBD made?
Our products are all hand-crafted using hemp grown in the Bend, Oregon region, also known as the "Napa Valley of Hemp". The nutrient-rich, volcanic soil from Central Oregon helps us grow the healthy, tall, and lush hemp plants we use in all our CBD products. Our plants are planted, tended, and harvested by hand. We then press the oils and infuse them with organic flavorings and essential oils. So, everything we sell is proudly made in the USA, specifically in Oregon.
What Ingredients Are in Your Products?
Our products are as pure as they can be, with no fillers, no pesticides, no preservatives, and no ingredients that you can't pronounce. The coconut oil, essential oils, and flavorings in our ingestible products are certified organic. For the exact listing of which essential oils and flavors we add into our products, visit each unique product page. You will find the ingredient listing toward the bottom of the page.
What is your return policy?
If you are dissatisfied with your product, we will grant you a refund for the same dollar value of your product purchase once you return your product to us. When we receive your returned product, you will then be granted a full refund of your purchase price. This can be granted as either a refund on your credit card or as store credit to your account, whichever you prefer. To begin the process of returning your product, please contact [email protected]. You can also read more about our return policy here. You must contact us within 30 days of your purchase in order to receive your refund.
Do you offer free shipping?
Yes, we offer free shipping on orders $75 and over!