Discover the Best CBD Products in Florida!
Updated September 10, 2023
Published April 30, 2023

Ben Joyce
Experience the power of natural wellness with our premium, CBD oils, topicals, and more.
CBD, or cannabidiol, has taken the wellness industry by storm over the past few years. An extract of the hemp plant, CBD has been associated with several health benefits, ranging from reducing anxiety and stress to easing chronic pain. While the purchase and consumption of CBD are legal in most US states, each state has its own regulations. Florida is no exception. This article provides a comprehensive guide on how to buy CBD products in Florida while navigating the complexities of local regulations.
Did you know that the cultivation of industrial hemp and retail sale of hemp extract is now legal in Florida? This was made possible by the Senate Bill 1020, which was signed into law in 2019. The THC level of hemp must not exceed 0.3 percent in compliance with federal regulations.
If you have a Medical Marijuana Card (MMJ) issued by a physician, you can purchase CBD oil and other products containing higher levels of THC from licensed dispensaries in Florida. However, if you don't have an MMJ, you can still legally buy hemp-derived CBD oil in Florida if the product's THC level is 0.3 percent or less.
In Florida, hemp-derived CBD products with THC—the psychoactive compound found in cannabis—content of 0.3% or less are legal for sale and consumption. The 2018 Farm Bill, signed into federal law, effectively removed hemp from the definition of marijuana, making it and its derivatives legal under federal law provided they contain no more than 0.3% THC.
Where to Buy CBD in Florida?
You can purchase CBD products both in physical stores and online in Florida:
Online: Buying online offers a wider variety of products and the convenience of home delivery. It also allows you to research the brand, read reviews, and compare products easily. Reputable online retailers will provide third-party lab reports for all their products. Mission Farms CBD is the best online shop to buy CBD products in Florida.
Physical Stores: Local dispensaries, health food stores, and pharmacies in Florida are likely to stock CBD products. When purchasing from a physical store, ensure the product is well-sealed, is not past its expiry date, and comes with a certificate of analysis from a third-party lab. The certificate confirms the product's CBD content and that it is free from harmful substances.
What CBD Products Can You Buy From Mission Farms in Florida?
If you're in Florida and on the hunt for high-quality CBD products, look no further than Mission Farms CBD. With an impressive product range that includes CBD gummies, oils, gels, soft gels, topicals, mints, bath products, and even CBD products for pets, Mission Farms CBD is revolutionizing the online CBD market in the Sunshine State.
The promise of Mission Farms CBD lies in the power of nature. Using ethically-sourced, pure CBD, the company's offerings harness the natural qualities of the hemp plant, aimed at providing a tranquil, therapeutic experience for customers. What sets Mission Farms apart is the guarantee of purity—every product is free from harmful additives and pesticides, ensuring the customer enjoys nothing but the natural benefits of CBD.
The company's CBD gummies are a customer favorite, bursting with flavor while delivering a potent CBD punch. Easy to dose and great tasting, these gummies are perfect for those new to CBD or those seeking a convenient intake method. For a more traditional approach, Mission Farms offers CBD oils and soft gels, perfect for integrating into your daily wellness routine.
For those seeking topical relief, Mission Farms' CBD topicals deliver targeted assistance to problematic areas, promoting recovery and relaxation. The mints provide a refreshing and subtle CBD intake method, great for on-the-go use, while the bath products make every soak a luxurious, calming experience.
Not to forget our four-legged friends, Mission Farms also offers a line of CBD for pets, ensuring your furry companions can also reap the benefits of CBD.
In Florida's bustling online CBD market, Mission Farms CBD stands out for its commitment to quality, purity, and customer satisfaction. Their diverse product line meets the varying needs of CBD users, guaranteeing an ideal product for everyone. So, whether you're new to the world of CBD or a seasoned user, discover the power of nature with Mission Farms CBD—your wellness journey begins here!
Florida's best-selling CBD products include CBD Gummies, CBD Oils, CBD Gels, CBD Soft gels, CBD Topicals, CBD Mints, CBD Bath Products, and CBD for Pets.
How to Find the Best Cbd Product in Florida?
Regardless of where you purchase your CBD, you should ensure the product is safe and of high quality. Consider the following points:
Third-Party Lab Testing:

This ensures that the product contains the advertised amount of CBD, is under the legal THC limit, and is free from contaminants.

Source of Hemp:

Prefer brands that source their hemp from regulated US farms, as the quality of hemp can affect the quality of the CBD product.

Extraction Method:

CO2 extraction is considered the gold standard as it provides a high-quality and pure extract.

Brand Reputation:

Choose brands with good customer reviews and transparent business practices.
Gummies
Rest CBD Gummies:
These delicious, nightly treats combine fast-acting, extra-strength Nano CBD with the proven effectiveness of organically-grown Full Spectrum CBD. Part of our Full Spectrum Max line, we have also added sleep-inducing ingredients like CBN, THC, Lemon Balm and Valerian Root to help you fall asleep quickly, stay asleep, and wake refreshed.
Pure CBD Gummies with Nano CBD:
These daily wellness gummies combine fast-acting, extra-strength Nano CBD with the proven effectiveness of organically-grown, Full Spectrum CBD in a naturally delicious treat. They're an easy way to get whole health support, including calming anxiety, managing discomfort, sleeping better, and more.
Oils
Full Spectrum Max:
Our newest CBD oils are custom blends of Full Spectrum CBD boosted with organic Essential Oils and select Cannabinoids (CBN, CBG, CBDa, CBC) for the most powerful, targeted relief. Available in Rest, Relax, and Relieve CBD oil.
Full Spectrum Plus:
Our original CBD oils are custom blends of Full Spectrum CBD and organic Essential Oils for targeted relief. Available in Rest, Relax, and Relieve CBD oil.
Full Spectrum:
Our Pure CBD Oil is a custom blend of Full Spectrum CBD and delicious, organic flavors that will boost your physical, emotional, and mental well-being.
Topicals
Our CBD topicals are a combination of our Full Spectrum CBD from the "Napa Valley of Hemp" and a variety of premium ingredients that make them both effective and a delight to use.
Relieve CBD Gel:
RELIEVE CBD JOINT AND MUSCLE GEL is a blend of Full Spectrum CBD from our farm, soothing aloe, and warming/cooling essential oils and menthol that provides fast-acting relief. Our #1 selling product eases discomfort and inflammation so you can enjoy the activities you love the most.
Relieve CBD Balm Stick:
RELIEVE CBD BALM STICK is a blend of Full Spectrum CBD from our farm, healing oils, and cooling menthol for long-lasting relief of discomfort and inflammation.. It's small size and no-mess application means you can take it along on any adventure.
Relieve CBD Roll On:
RELIEVE CBD ROLL-ON is a blend of Full Spectrum CBD from our farm and organic essential oils that eases discomfort and inflammation. Experience relief anytime, anywhere with this pocket-size roll-on with a refreshing aroma.
CBD Goat Milk Creams:
CBD GOAT MILK CREAMS are a luxurious combination of Full Spectrum CBD from our farm, healing goat milk, and organic essential oils that provide targeted relief while pampering your skin.
Bath Products
CBD Bath Soaks:
Our all-natural CBD Bath Soaks are loaded with goat milk, healing essential oils, and Full Spectrum CBD. Add a handful of the CBD Bath Soak to a hot bath, then enjoy a spa-experience in the comfort of your own home.
CBD Goat Milk Soaps:
Our all-natural goat milk soap is enriched with Full Spectrum CBD and essential oils so you can cleanse, hydrate, and heal your skin with every use. Our soaps are chemical-free, paraben-free, and use non-gmo ingredients for a gentle and pure bathing experience.
CBD Creams:
Our goat milk creams are a perfect way to pamper your skin after a shower or bath. Goat milk is a secret sauce of nutrients that your skin loves and needs, and every jar is enriched with our Full Spectrum CBD from the "Napa Valley of Hemp."
Why Choose MFCBD?
· Locally-sourced, high-quality hemp
· Tested for purity and potency
· Sustainable farming practices and eco-friendly packaging
· A wide variety of products to suit your needs
· Exceptional customer service and support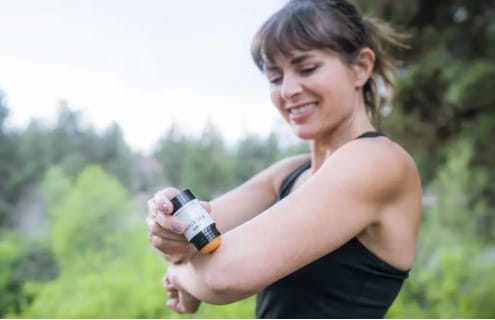 FAQs
What is CBD?
CBD, or cannabidiol, is a natural compound found in hemp plants. It is known for its potential therapeutic effects without the "high" that comes with other cannabinoids like THC.
Is it legal to sell CBD products in Florida?
Yes, as of the time of this writing, CBD products are legal to sell in Florida as long as they meet certain requirements, such as originating from hemp and containing less than 0.3% THC.
Are your CBD products third-party tested?
Absolutely. We firmly believe in transparency and quality. Hence all our products undergo stringent third-party laboratory testing for quality, purity, and potency.
What kinds of CBD products do you sell?
We offer a wide range of CBD products, including CBD oils, edibles, topicals, capsules, etc. We aim to cater to all sorts of customer preferences and needs.
What are the potential benefits of using CBD products?
While we cannot make specific health claims, many people use CBD products for a variety of reasons. These can include potential relief from anxiety, pain, sleep issues, and inflammation.
How should I store my CBD products?
We recommend storing our CBD products in a cool, dry place away from direct sunlight to maintain their quality and longevity.
Do I need a prescription to buy CBD products in Florida?
No, you do not need a prescription to buy CBD products in Florida. However, we recommend speaking to a healthcare professional if you're considering CBD for therapeutic purposes.
Can you ship CBD products to all parts of Florida?
Absolutely, we ship our CBD products to all areas within Florida.
Do I need a Florida medical marijuana card to purchase CBD?
No, you do not need a Florida medical marijuana card to purchase our CBD products as they are derived from hemp and contain less than 0.3% THC.
Are there any restrictions on CBD sales in specific Florida cities?
It is always a good idea to check your local regulations, as they can change.
Do you participate in Florida-based events or expos?
Please follow us on social media for updates on our event participation.
Can Florida tourists buy your CBD products?
Yes, tourists in Florida can purchase our CBD products just as residents can.
Are Florida senior citizens allowed to buy CBD?
Absolutely. Florida senior citizens are allowed to buy CBD unless they have a health condition that does not allow it. In that case, they need to discuss with their doctor first before purchasing CBD products.
Are your CBD products available in Florida pharmacies?
Some of our CBD products are available in select pharmacies throughout Florida. Please get in touch with your local pharmacy to find out if they carry our products.
Do you offer same-day delivery in Florida?
Please refer to our Shipping and Delivery page for more information.
How Do I Use Cbd?
You can use CBD and feel the positive effects from it in a few different ways. You can use it topically through our Creams, Balms, or Gels, or orally through our Oils or Gummies. The products you choose can be based on personal preference; maybe you prefer ingesting your CBD instead of rubbing it on your skin or maybe you prefer a combination of both topical and oral. It can also be based on the effect you are hoping to achieve like better sleep, pain and inflammation or stress. Everyone is different so what works for others might not work for you. Sometimes it takes a little experimenting!
Where is mission farms cbd made?
Our products are all hand-crafted using hemp grown in the Bend, Oregon region, also known as the "Napa Valley of Hemp". The nutrient-rich, volcanic soil from Central Oregon helps us grow the healthy, tall, and lush hemp plants we use in all our CBD products. Our plants are planted, tended, and harvested by hand. We then press the oils and infuse them with organic flavorings and essential oils. So, everything we sell is proudly made in the USA, specifically in Oregon.
What Ingredients Are in Your Products?
Our products are as pure as they can be, with no fillers, no pesticides, no preservatives, and no ingredients that you can't pronounce. The coconut oil, essential oils, and flavorings in our ingestible products are certified organic. For the exact listing of which essential oils and flavors we add into our products, visit each unique product page. You will find the ingredient listing toward the bottom of the page.
What is your return policy?
If you are dissatisfied with your product, we will grant you a refund for the same dollar value of your product purchase once you return your product to us. When we receive your returned product, you will then be granted a full refund of your purchase price. This can be granted as either a refund on your credit card or as store credit to your account, whichever you prefer. To begin the process of returning your product, please contact [email protected]. You can also read more about our return policy here. You must contact us within 30 days of your purchase in order to receive your refund.
Do you offer free shipping?
Yes, we offer free shipping on orders $75 and over!