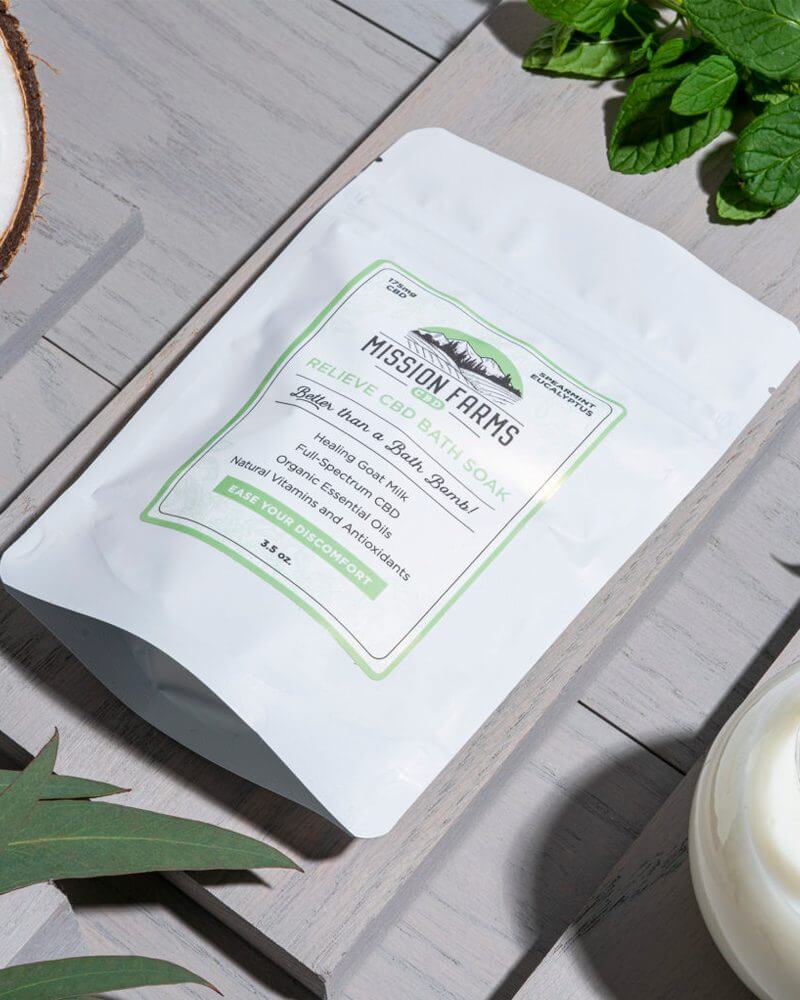 Relieve CBD Bath Soak
$20.00
RELIEVE CBD BATH SOAK is far better than a bath bomb. A combination of Full Spectrum CBD from our farm, fresh goat milk, and essential oils ease all kinds of aches and pains. At Mission Farms this is our go-to after charging the slopes on Mt. Bachelor or planting the fields at the farm.
175mg CBD, 3.5 oz, Spearmint Eucalyptus
In stock
Description
Aches and pains rob us of life's simple pleasures and the joys of new adventures. Medications may help, but they come with their own set of problems. You deserve a better solution for feeling better, whether you're sore from a hard workout or stiff from arthritis.
With our Relieve CBD Bath Soaks, your whole body is immersed in the healing properties of CBD, goat milk, and essential oils. And rather than feeling like a medical treatment, it feels like a luxurious trip to the spa when you enter the tub. It's better than a bath bomb.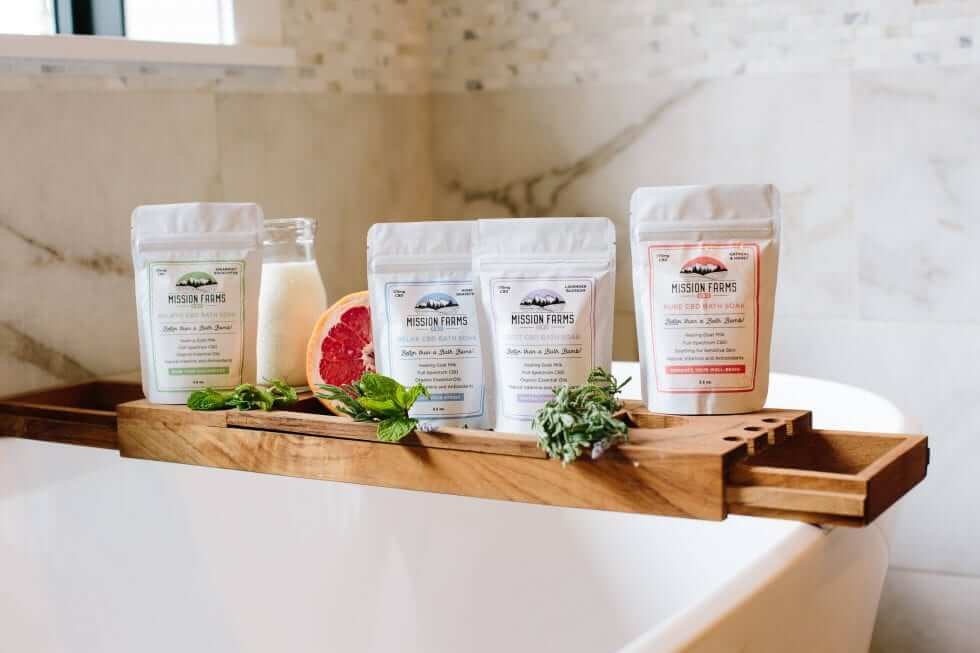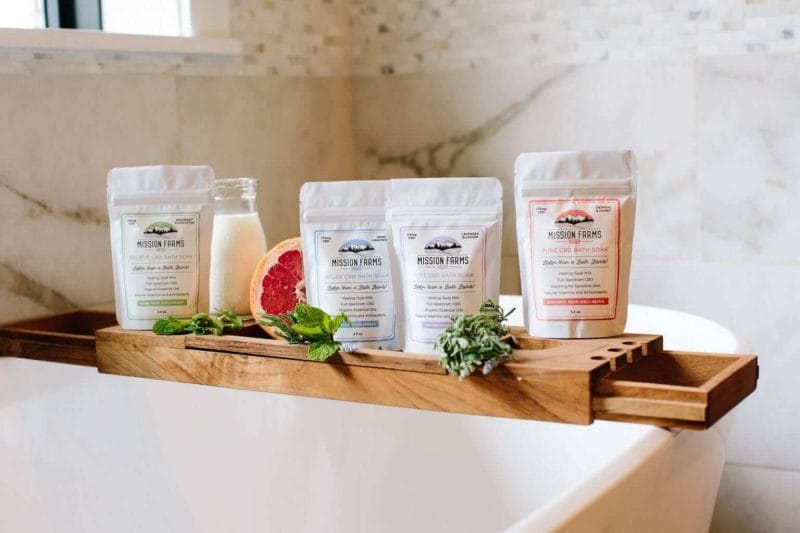 THE MAGIC OF GOAT MILK + CBD
CBD is an all-natural, organic compound that interacts with receptors throughout your body that modulate discomfort levels. CBD eases discomfort and goes even further by reducing the inflammation that is often the cause of discomfort. We have combined our premium, Full Spectrum CBD with other essential oils and terpenes that help magnify these powerful effects of CBD.
Goat milk is also a magical ingredient. It is very high in MCT (medium chain triglycerides). CBD bonds well to MCT, and MCT is absorbed quickly by your skin. This ensures that the CBD is delivered to your aching muscles and joints as efficiently as possible.
The fact that your skin absorbs goat milk so well also means that it receives intense hydration and vitamins it craves: A, D, E, and K. Goat milk also has superior exfoliating properties due its naturally occurring lactic acid.
Additional Product Information
Fresh, Raw Goat's Milk: Naturally exfoliates and supports healthy skin renewal
Whole Hemp Extract: premium, full-spectrum CBD straight from our farms
Coconut Oil: Extremely moisturizing and skin softening
Olive Oil: Loaded with the vitamins your skin craves
Palm Oil: Antioxidants combat and reverse harmful UV skin damage
Organic Spearmint Essential Oil — Known to ease aches and discomforts. Contains the terpene Limonene which elevates the mood and decreases inflammation, and the terpene Eucalyptal which is an anti-inflammatory.
Organic Eucalyptus Essential Oil — Contains the terpene Eucalyptal which is an anti-inflammatory.
Start a hot bath. Sprinkle in some Relieve CBD Bath Soak as the bath fills. The more you add, the more relief you'll experience. Expect roughly 4-6 servings per 3.5-ounce bag.