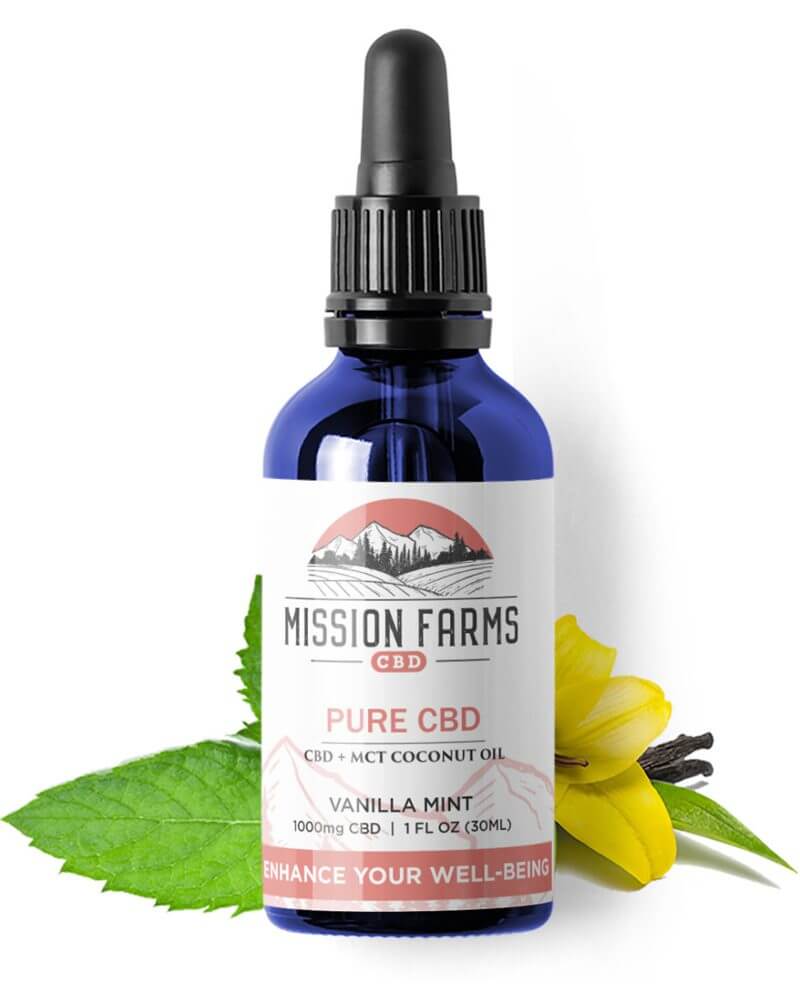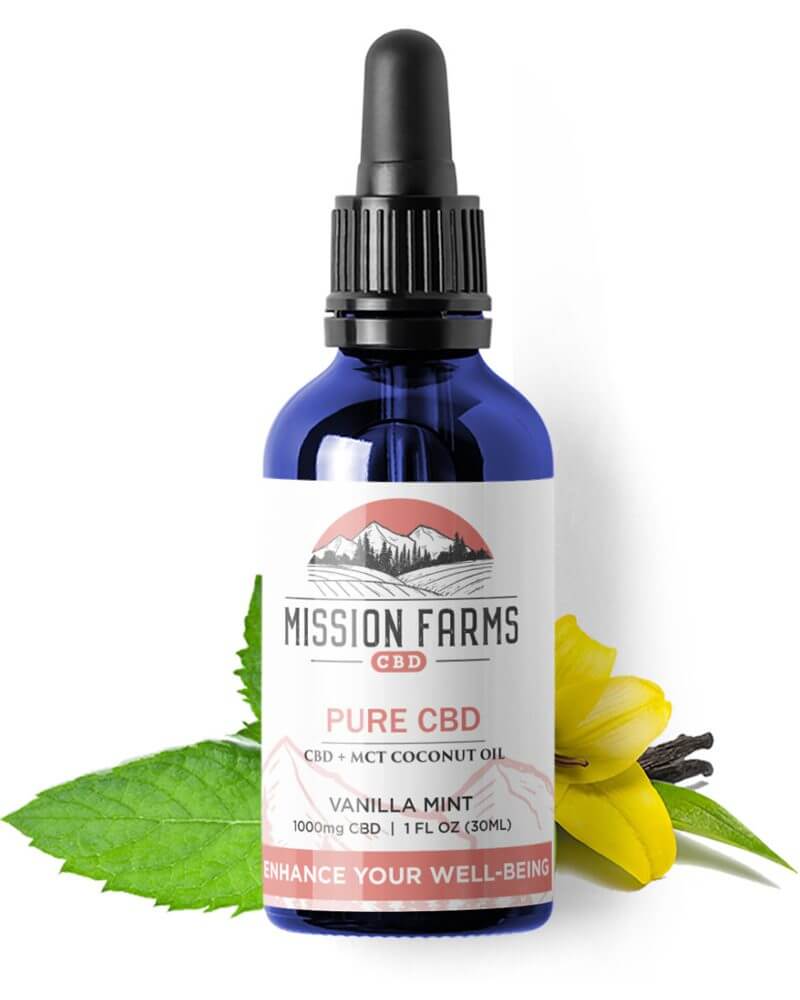 Pure CBD Oil
$79.00 – $109.00
PURE CBD OIL is a blend of Full Spectrum CBD from our farm and delicious, organic flavors that will boost your physical, emotional, and mental well-being. Reach your goals for holistic health with Pure CBD Oil. 
Description
JOIN SUBSCRIBE AND SAVE!  
Save 15% and get FREE SHIPPING when you enroll in Subscribe and Save. Limited time BONUS: Sign up today and get a free product in your first three shipments. That's an additional $75 in value!
Pure CBD Oil 2000mg (Cinnamon)
Pure CBD Oil 1000mg (Vanilla Mint)
AN ALL-NATURAL HEALTH BOOST
Life has stressors like family, careers, school, and raising kids that can take a toll on how we care for our bodies. We understand, because even here at Mission Farms, we all still struggle with maintaining balance and staying healthy. That is why our Full Spectrum Pure CBD Oil is such a needed boost to overall wellness. It  can reduce inflammation, increase energy, improve moods, and even deepen sleep.
We are thrilled to now offer an extra-strength Pure CBD Oil, loaded with 2000mg of CBD. With 50mg of CBD per serving, you'll love the doubly effective boost of wellness it gives! Plus, it's flavored like cinnamon candy, which makes it the best tasting way to get your CBD each day.
HOW DOES PURE CBD OIL WORK?
CBD is an all-natural, organic compound that interacts with receptors throughout the body. Research is revealing its many benefits including treating discomfort, inflammation, stress, sleeplessness, irritated skin, and much more.
CBD will positively affect cells throughout our bodies, specifically the vanilloid, serotonin, adenosine, and endocannabinoid receptors. The way these receptors are impacted by CBD causes a reduction in discomfort, improved sleep, better moods, lower stress, and even better memory.
Our Full Spectrum Pure CBD Oil is great for general health and well-being. 
Try our Full Spectrum Max CBD Oils if you are looking for the most powerful, targeted relief. These oils are boosted with select cannabinoids and organic essential oils. 
Try our Full Spectrum Plus CBD Oils if you are looking for targeted relief. These oils are boosted with organic essential oils. 
Additional Product Information