Download our Free E-book titled "The Science Behind CBD!"
Learn everything you need to know about CBD!
This FREE E-Book titled, "The Science Behind CBD," will answer these questions:
What is CBD?
How does CBD work in our bodies?
How can CBD help with pain, anxiety, and sleep issues?
What is the right dose of CBD?
Why is Mission Farms CBD a great place to buy all-natural CBD?
Plus, get two special offers inside this E-Book!
Get a 20% off coupon for Mission Farms CBD
Get a FREE Travel-Size CBD Gel! It's our best-selling product, and you can learn how to get this Free .5 oz CBD Gel inside our E-Book!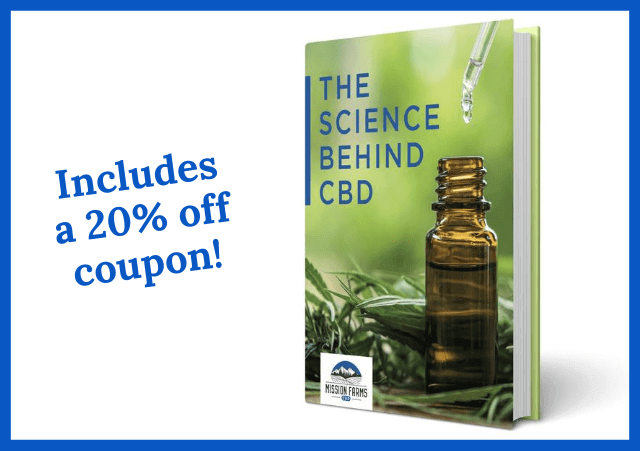 This product is not for use by or sale to persons under the age of 18. The statements on this website have not been evaluated by the Food and Drug Administration.
These products are not intended to diagnose, treat, cure, or prevent any disease. The claims are based on the personal experiences of our customers.